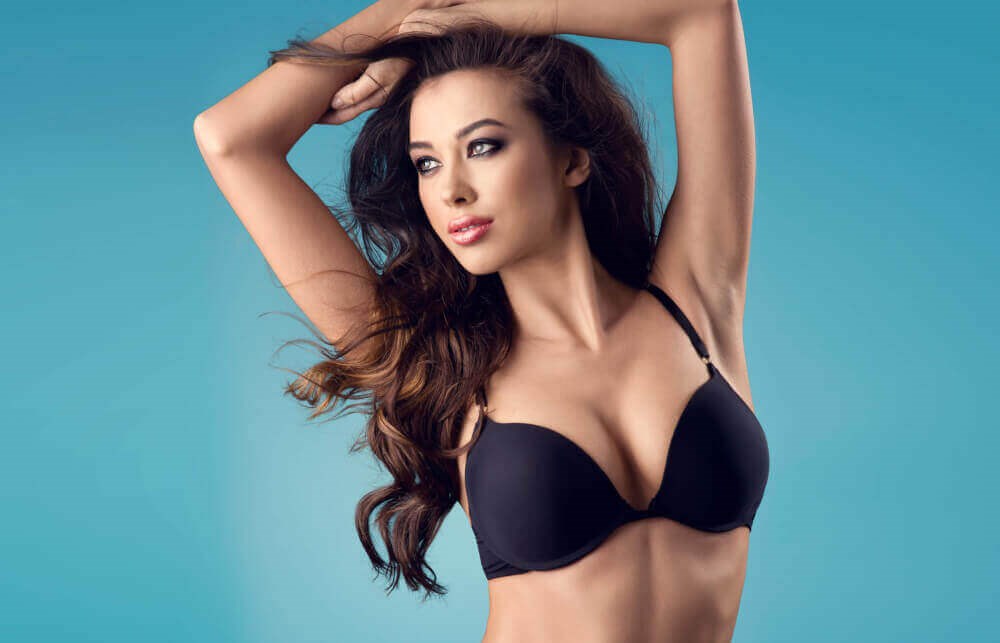 What Types of Implants Are Used for Breast Reconstruction Revision Surgery?
The reasons why female patients opt for revision surgery months or even years after undergoing breast reconstruction following a mastectomy can and usually do vary. Some women grow displeased with the shape of their breasts. Others may want to increase their cup size. In either case, breast implants can be used to accomplish these changes and help women feel more comfortable as well as confident about their appearance.
However, the question of which implant style and shape to select remains an important one for patients. After all, there are pluses and minuses associated with both saline and silicone implants. These should be thoroughly investigated and considered before a final decision is made. The board-certified plastic surgeons at Romanelli Cosmetic Surgery in Huntington, NY are leaders in the dynamic field of breast reconstruction revision. Their extensive knowledge and experience have made them uniquely qualified to determine the style and size of implant that will provide Long Island patients with the improved results that they desire.
Why undergo revision surgery?
In most cases, the decision by a patient to have revision surgery is made in an attempt to correct or enhance the outcome of their previous breast reconstruction procedure. Breast symmetry may be improved. Also, it can fix or eliminate unwanted side effects, including bothersome or painful scar tissue that may have developed.
As with natural breasts, reconstructed breasts can experience changes over time. When muscles, fat, and skin are grafted from the buttocks, thighs, stomach, and other areas of the body as part of an autologous reconstruction procedure, the breasts that are built may eventually experience sagging and appear droopy as a woman ages or experiences weight gain.
With implants, complications can arise long after they are placed in the chest. The skin can take on a rippled appearance. There is also a risk for the structural integrity of the devices to somehow become compromised. The position of the implants can shift, they may start to feel uncomfortable or become unusually firm. Any of these issues may, as well as others, may prompt female patients in Long Island to consider revision surgery.
Sizing things up
Given the advancements that have been made in the design, technology, and construction of breast implants, the options for women attempting to select a style, shape, and size of breast implant have never been more plentiful. However, the right type of breast implant for you depends largely on your body shape and size, the physical condition of your breast tissue following reconstruction, and your expectations for the results of your revision. While it may be tempting to increase your cup size as part of breast reconstruction revision surgery, patients need to remember that going too large can result in synmastia, a condition in which the breasts are positioned too closely together. On the other hand, when implants are too far apart, women may be disappointed by the lack of cleavage that is achieved.
These days, silicone and saline implants are safer and more natural-looking than ever before. Both are made of a silicone shell that is filled with either a saline or silicone solution. The board-certified plastic surgeons at Romanelli Plastic Surgery in Huntington, NY break down the pros and cons of saline and silicone implants.
Saline Implants
Pros:
They are filled with a sterile saltwater solution similar to the fluid that comprises the body.
Saline implants may be rolled up and placed inside the breast, which requires a smaller incision than silicone implants.
The plastic surgeons at Romanelli Cosmetic Surgery have more options as to where incisions can be made with saline implants. This may include under the arm and beneath the breast fold.
They are filled with saline solution after being placed in the chest. This makes them ideal for women whose breasts are asymmetrical since the implant volume can be adjusted during surgery.
Silicone implants tend to feel slightly firmer than their silicone gel-filled counterparts and generally cost about half as much.
They deflate following a leak, so women can know quickly that a leak has occurred.
Regular MRIs are not required to check the status of saline implants.
In the event of a rupture, the sterile saline solution is safely absorbed by the body. This may lend patients an increased sense of security and peace of mind.
Cons:
Because saline implants deflate following a rupture, the appearance of the breast will be noticeably different.
Similar to silicone, saline implants can change shape, shift their place, and harden.
The appearance of rippled skin on the breast is a common complaint with saline implants.
They feel firmer and less like natural breasts compared to silicone implants.
Although the effects of a rupture usually are harmless, saline implants are at an increased risk for leakage.
Silicone implants
Pros:
Silicone gel implants closely mimic the look and softer feel of natural breasts.
They usually are ideal for women with thin builds or who lack enough breast tissue to cover the implants.
Modern silicone implants have a lower risk of leakage versus those made in previous decades, as well as saline implants.
When a rupture occurs, they retain their shape and do not collapse.
Cons:
Because silicone implants are prefilled, a longer incision is required to place them in the breast.
Unlike saline implants, the volume of silicone implants cannot be adjusted during revision surgery.
There is a risk for women to experience a so-called "silent rupture" and not be aware that their implant has leaked.
Every two years, it is recommended that Long Island patients receive an MRI to check the status of their silicone implants.
If a leak has occurred, the implant and the silicone solution must be surgically removed.
In general, silicone implants are more costly than saline implants.
Which implant is right for you?
Much like breast reconstruction following a mastectomy, revision surgery is a highly personal procedure. Women should carefully consider the style of implants that they select. If you still have questions, schedule a consultation with the board-certified plastic surgeons at Romanelli Cosmetic Surgery in Huntington, NY. They are dedicated to educating patients about their breast implant options.