At our medical spa in Long Island, we offer the best in aesthetic medicine, all within the comfort of our luxurious spa atmosphere and welcoming, full-service environment.
While many patients are looking for surgical answers to realize their aesthetic goals for their face or body, a great many others prefer a nonsurgical, but highly effective, approach. Patients may be looking for injectables such as Botox or Juvederm to address wrinkles and lines on the face. Others would like microneedling or a liquid facelift. Any patient interested in exploring or continuing a noninvasive approach to aesthetic medicine can enjoy our medspa treatments, all while under the direct supervision of our excellent plastic surgeons.
Relax, refresh and rejuvenate at North Shore Medspa. Here, you can envision, consult with professionals and choose your path to a more beautiful, aesthetic, and natural you.
What is a Medical Spa?
A med spa, or medical spa, is a unique aesthetic healthcare center that combines treatments available from a day spa and a medical cosmetic practice in a luxurious, relaxing environment. At a med spa, patients can choose from a range of non-surgical cosmetic treatments such as dermal fillers, Botox, chemical peels, laser facials, microneedling, and more, all without the more formal feel of a medical clinic.
Med spas are overseen by licensed physicians who supervise all treatments. This allows patients to benefit from more advanced cosmetic services that day spas cannot provide. Patients benefit from the care of a trained healthcare professional in a more informal spa environment.
Always look for a medical spa that treats patients under the care of a board-certified plastic surgeon with an aesthetic nurse practitioner. Together, the plastic surgeon and their team maintain the proper standard of care and training required to achieve dramatic results with cutting-edge treatments.
North Shore Cosmetic Surgery and Medical Spa is led by board-certified plastic surgeon Dr. James Romanelli and his team of board-certified doctors, nurses, and aesthetic specialists. This highly trained, talented team provides the highest standard of service and care for men and women seeking aesthetic treatments. At our med spa, patients experience comfort and luxury in an AAAASF-certified, state-of-the-art facility where they can experience a rewarding spa retreat, and leave refreshed and renewed, looking beautiful and youthful.
Services Offered at our Medical Spa in Long Island
Receive the very best of treatment and care at our Long Island medspa, where we provide personalized attention, a comfortable, luxe environment, and a full array of the top noninvasive, safe, aesthetic treatments available.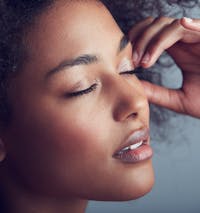 We offer a wide selection of injectables designed to do everything from smooth wrinkles, sculpt facial lines and reduce stubborn fat pockets to filling sunken cheeks and hollows. At our Medspa in Long Island, we have created a haven of comfort for you in which to experience your injectable treatments, giving you the red carpet service we are known for from the moment you walk in until the minute you leave.
Botox is one of our most popular procedures. It is used to treat wrinkles along the forehead and between the brows by temporarily relaxing the muscles that are contracted (which is what causes the wrinkles in the first place), and smoothing out lines and grooves.
Juvéderm is a collection of injectable fillers used to decrease the appearance of wrinkles and fine lines, to plump lips and to add volume and contouring to the facial features.
Radiesse is an injectable dermal filler that is used to treat mild to moderate wrinkles and folds, and can also be used to smooth and augment hands that are showing signs of age.
Revanesse Versa is an injectable dermal filler used to treat moderate to severe facial wrinkles and folds, including nasolabial folds. Revanesse Versa is known for its long-lasting results.
Dysport is an injectable cosmetic treatment used primarily to reduce glabellar lines and smooth the skin between the eyebrows.
Restylane is a family of injectable fillers that addresses facial folds in the mid-face, smooths out lines and wrinkles, plumps the lips and cheeks, and adds a youthful, supple look to the face.
Kybella is a nonsurgical injectable that specifically targets fat pockets in the upper neck and chin area to create a well-defined neckline. This injectable dissolves fat that is especially stubborn, getting rid of the double chin, jowls and other similar areas.
Nonsurgical rhinoplasty at Romanelli Cosmetic can help reshape and redefine your nose and aesthetic without the need for surgery or long recovery. Using injectable fillers, like Restylane, the lines and shape of your nose can be reshaped the way you want them to be, producing very attractive results. Restylane injections can increase height, straighten an unwanted curve, or fill in a minor imperfection.
The RHA Collection is a collection of injectable dermal fillers produced by Revance and known for their natural-looking results. These fillers use innovative hyaluronic acid science to adapt smoothly to facial movements.
Microneedling, also known as collagen induction therapy, is safe and effective, helping you produce new collagen and elastin, the building blocks of new, fresh skin. Microneedling can help you restore a more youthful, supple, smooth facial appearance–all with no downtime and little-to-no discomfort.
North Shore Medspa provides microneedling with PRP (platelet rich plasma) and vitamin-infused serums, boosting the microneedling effects further to beautify and rejuvenate your skin.
Why choose our Medical Spa at North Shore Cosmetic Surgery?
At North Shore Cosmetic Surgery and medspa, you can be confident that you are under the care of some of the most talented surgeons in the nation--and a team of staff who provide concierge service, fully dedicated to ensuring you feel confident and satisfied.
We are proud to be the premier aesthetic center and medspa in Long Island. Our Board-Certified Long Island Plastic Surgeons are true masters of their craft and have a passion for achieving the results their patients hope for. They directly supervise all procedures at our medspa, where their experience and authority is utilized to the fullest.
Dr. John Layliev, Dr. Yee Cheng Low, and Dr. James Romanelli are highly talented surgeons with over 30 years of experience helping men and women rejuvenate their appearance, refresh their skin, battle stubborn pockets of fat, and smooth away wrinkles. They are known for their caring, honest approach, which is why they are the trusted choice in Long Island when it comes to beautiful results and personalized, individual care for each person who steps through their doors.