In recent years, lip fillers have become incredibly popular as a means of enhancing the appearance of lips. This cosmetic procedure involves injecting a substance, such as hyaluronic acid, into the lips in order to give them increased volume and shape. Lip fillers can be used to achieve either subtle or dramatic changes, depending on the patient's desired look.
What are lip fillers?
A Lip filler procedure, or lip augmentation, is a cosmetic treatment in which the lips are injected with substances to enhance their shape, size, and volume. Lip fillers most often contain hyaluronic acid, a substance that the body naturally produces to achieve optimal hydration and plump the skin.
A qualified healthcare professional injects the filler into the lips with a fine needle. The amount of filler injected ultimately depends on the patient's desired results and the natural shape and size of their lips. Our lip fillers in Long Island usually takes roughly 30 minutes to carry out, and patients can typically get back to their normal routine immediately after.
Lip fillers can enhance the lips in various ways, including:
Increasing volume in thin lips
Giving more definition to the lip border
Addressing asymmetry
Reducing the appearance of fine lines and wrinkles around the lips
One must bear in mind that lip fillers are not a permanent solution and are eventually absorbed by the body. The longevity of the effects varies depending on the patient and the type of filler that is used, but the results last between 6 to 12 months, on average.
Best Dermal Filler Options for Lip Augmentation
Restylane Kysse
Restylane Kysse gives your lips natural-looking volume while filling in lip lines or wrinkles for smoother texture and fullness. Kysse is designed for flexible movement, providing you with beautiful, naturally voluminous lips.
Juvéderm Ultra
Juvéderm Ultra is a multi-purpose injectable that is utilized in lip injection procedures to achieve a more pronounced pout. With its slightly denser formulation, it is a great option for those who want to increase the volume of their lips.
RHA 2
The RHA 2 filler is a flexible dermal filler used to smooth and plump the facial skin. This filler is excellent for treating mild to moderate wrinkles, including lip lines and nasolabial folds.
Revanesse Lips+
Revanesse Lips+ is a hyaluronic acid-based filler that's used primarily for adding natural-looking volume to the lips. This filler can enhance the shape of the lips and make them appear fuller.
Who is an ideal candidate for lip fillers?
People who are good candidates for lip fillers are those who have thin or asymmetrical lips or are looking to add more volume and definition to their lips. Lip fillers in Long Island are also able to smooth out fine lines and wrinkles that develop around the mouth. That said, it's important to keep in mind that not all patients will be considered good candidates for lip fillers, and patients should refer to a certified medical professional to find out if the treatment is right for them.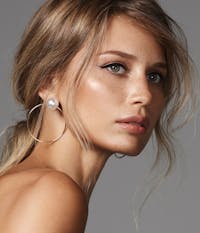 What are the benefits of Lip Fillers?
Enhanced Appearance
Lip fillers are known as one of the best methods for enhancing the appearance of the lips. They can add volume to thin lips, give definition to the lip line, and achieve a more youthful appearance. Lip fillers are natural-looking and can be customized to suit the patient's unique preferences.
Increased Confidence
Many people choose to get lip fillers to boost their confidence. Fuller lips can make a person feel more attractive and enhance their overall appearance. This can cause a major boost in self-esteem and confidence in social situations.
Minimal Downtime
One of the primary benefits of undergoing lip fillers is that there is very little downtime. The procedure can be carried out quickly in a doctor's office or clinic. Most patients can get back to their normal routines immediately following the treatment. In some cases, patients experience some mild swelling or bruising, but these effects usually subside within a few days.
What are the risks associated with lip augmentation?
While lip fillers are a non-surgical solution to achieving fuller lips, it is important to note that they are not without risks. Possible side effects include swelling, bruising, and infection. It is vital that patients choose a highly revered and experienced practitioner to carry out their treatment, as this will minimize the risk of complications. Establishing clear communication with the esthetician is paramount for achieving the desired results when undergoing lip augmentation in Long Island.
Why choose our MedSpa for lip fillers?
At North Shore Cosmetic Surgery, our MedSpa team is committed to providing our patients with results that look entirely natural and never overdone. We take a conservative approach to cosmetic treatments, working with you to understand and achieve your aesthetic vision. While you can go to a smaller, medspa-type clinic for these treatments, the rule of thumb is that the quality of results directly reflects the skills of the injector.
Our North Shore Cosmetic Surgery MedSpa providers are among the leading injectors in the greater Long Island, NY community. Our team has performed thousands of injectable treatments to give our patients natural results. We select the appropriate dermal filler option to fit your aesthetic goals to give you beautiful plump lips. To learn more about Lip Augmentation in Long Island, reach out to us to schedule a private consultation with our providers.