Brow Lift in Melville, NY
Brow lift surgery, also called a forehead lift or browplasty, is a cosmetic surgery that restores a lifted brow position and a more youthful look to the upper portion of the face. A heavy, drooping brow can give the impression that you are angry or tired. A brow lift subtly lifts and smooths your brow for a significantly refreshed appearance.
Look refreshed, healthy, and younger with a brow lift in Melville
Dr. James Romanelli, Dr. John Layliev, and Dr. Yee Cheng Low are seasoned plastic surgeons in Melville, NY, who perform customized brow lift surgeries with the most advanced techniques. While a brow lift concentrates on the brow, it has the added advantage of subtly lifting the upper eyelids and smoothing wrinkles in the outer corner of the eyes (crow's feet), and creating a smooth, unlined forehead. Wrinkle fillers and relaxers may enhance your look after a brow lift at North Shore Cosmetic Surgery on Long Island, NY. Our procedures are 100 percent customized for optimal results and a smoother and softer appearance.
Ideal candidates
for eyebrow lift surgery
As you age, your skin elasticity decreases, which causes your skin to sag. This effect appears on the upper face and affects both women and men. When looking in a mirror, do you feel you appear angry or tired, see deep wrinkles between your eyebrows, or see that your eyebrows have drifted lower over time? A brow lift at North Shore Cosmetic Surgery could be the ideal aesthetic procedure for you.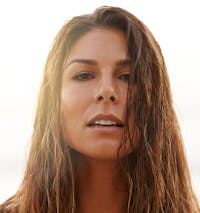 Why choose us for brow lift surgery?
Dr. Romanelli is the Chief of Staff at Huntington Hospital-Northwell Health and an educator, serving as an Assistant Clinical Professor of Surgery at the Zucker School of Medicine at Hofstra-Northwell.
Dr. John Layliev is an award-winning, double-board certified plastic surgeon who is known for his beautiful work, and he is exceptionally well-versed in the latest techniques and technologies, meaning we provide an unparalleled level of individual service and care.
Dr. Yee Cheng Low is a double board-certified plastic surgeon specializing in aesthetic and reconstructive surgery on the face, breast, and body. Dr. Low is originally from Malaysia and is fluent in Mandarin, Cantonese, and Malay. His roots give him a different perspective on the concept of beauty, and he aims to deliver to his patients a beautiful and natural result.
Surgical technique for eyebrow lift
Before surgery, anesthesia will be administered for your comfort. A brow lift may be performed with IV sedation or general anesthesia based on the extent of the procedure. The incision for a browplasty is selected carefully and will reflect your unique condition. Some of the techniques that may be used in a brow lift include:
Traditional incision
This is the open brow lift incision, which puts the surgical incision behind the hairline at the top of the head. This incision not only hides scars, but it also allows a certain amount of lift control throughout the surgery. This type of incision is ideal for people with both frown lines and a sagging brow. The traditional brow lift is the preferred method for patients who are concerned about a receding hairline.
Endoscopic forehead lift
An endoscopic lift is an advanced surgical technique for brow lift surgery. This method makes multiple small incisions within the hairline through which a tool known as an endoscope is placed. This surgical tool is moved beneath the eyebrow to release the tissues. Visually guided by the endoscope camera, the brow tissues are repositioned with stitches to put the brow in a better position.
Trichophytic incision
The trichophytic incision is made directly against the patient's hairline. It permits a more dramatic lift in the brow for men and women and has a lower risk for hairline recession.
Lateral brow lift
Also called a temporal browplasty, the lateral method places the incision in the hairline slightly over the temples. It permits the outer parts of the brow to be lifted and works well for visible sagging on the outer brow. It also helps to smooth crow's feet.
Brow Lift Reviews
4.9 Star Rating out of 0 Reviews
Dr Romanelli is an exceptionally amazing surgeon. He is also one of the kindest and caring Doctors I have ever met. From the moment of my 1st consultation I was...
One of a Kind - I recently had a procedure Dr. Layliev. He represents what a great doctor should be. He makes you feel at ease, and will answer any questions yo...
I HAD A WONDERFUL EXPERIENCE WITH MY PROCEDURE AND DR. ROMANELLI.
Great Experience - I cannot say enough great things about my experience with Dr. Layliev. Aside from the amazing results of my surgery which far exceeded my exp...
My Experience Was Wonderful. - Dr Layliev has a great bed side manner, he is very attentive to any concerns and takes the time necessary to make you feel comfor...
What is the recovery after a brow lift?
The recovery period after a brow lift varies based on technique. You can expect more post-surgery swelling and discomfort after surgery with the traditional approach rather than the temporal or endoscopic method. In general, you can expect some swelling and bruising on the upper portion of the face, around the eyebrows, and possibly near the eyes. Cold compresses can help diminish inflammation.
We recommend sleeping with several pillows to keep your head elevated for the first several nights after a brow lift. It is critical to avoid any activities or movements that put pressure on your face. The typical recovery period from a brow lift is about two to three weeks. The results appear almost at once, with a refreshed appearance that seems more alert, softer, and has a visible improvement in sagging skin and fine lines in the upper face.
Rejuvenate your appearance with brow lift surgery
A sagging forehead can cause other people to wonder if you're sad, mad, angry, or tired, even on your best days. Schedule an appointment for more information about brow lift surgery with one of our plastic surgeons at North Shore Cosmetic Surgery in Huntington, NY. By lifting and smoothing a creased, heavy, or hanging brow, you can significantly rejuvenate your entire appearance, leaving you looking more youthful and refreshed. We strive for results that look natural; your brow lift will have your friends thinking you look younger and more refreshed, with no idea that your new look was created with surgery.