As plastic surgeons on Long Island, and as men who enjoy lives filled with wonderful family and friends, Dr. James Romanelli, Dr. John Layliev, and Dr. Yee Cheng Low are moved to give back to the local community by supporting a number of local charities and nonprofit organizations.
At our Long Island plastic surgery practice, we see many breast reconstruction patients who have been affected by cancer. To help raise awareness and support our patients, North Shore Cosmetic Surgery stays involved with several cancer-related charities. One breast cancer charity we support is Pink Aid (www.pinkaid.org/pa). Pink Aid provides critical financial assistance and services to help families survive treatment with support and dignity.
We also support the Avon Walk for Breast Cancer, which funds research to prevent and cure the disease and promotes programs that provide cancer patients from all walks of life with access to quality patient care.
Our doctors and staff have attended and supported Huntington Hospital's Cancer Survivors Day for many years. This event, held at participating hospitals across the nation, occurs annually on the first Sunday in June. Survivors, their families, and healthcare teams come together to honor the courage and spirit of those affected by the disease. Dr. Romanelli, Dr. Layliev, and Dr. Low are permanently moved to see and celebrate with their patients each year.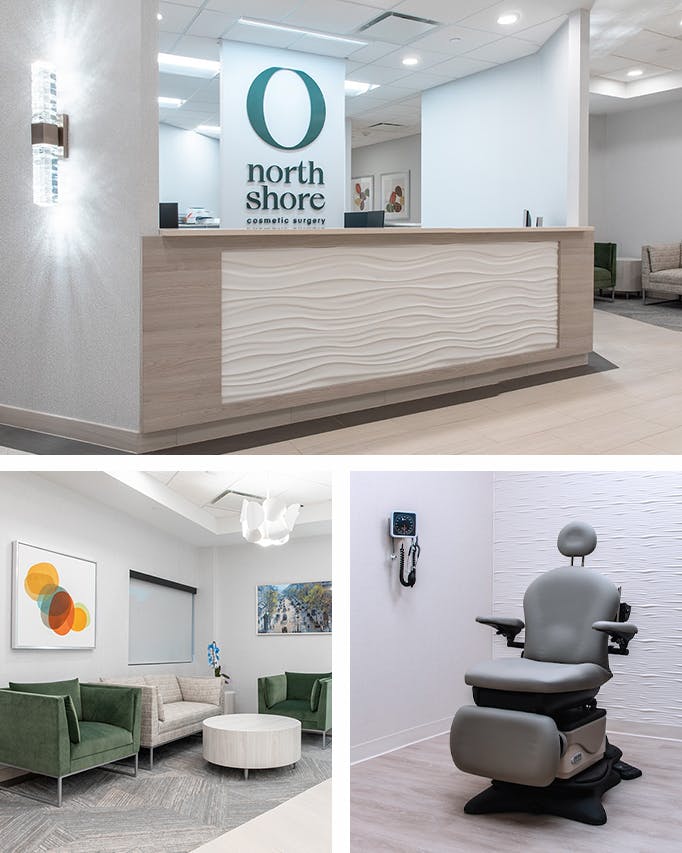 The Don Monti Memorial Research Foundation is another charity proudly supported by North Shore Cosmetic Surgery. The foundation, which operates a cancer center in Huntington Hospital, is focused on research, education, and finding cures for all types of cancers. This wonderful organization is the work of Joseph and Tita Monti, who founded it after the loss of their teenage son, Don Monti.
Of course, Huntington Hospital itself, a member of Northwell Health, is one of our most important charities. Huntington Hospital is where our doctors and their families receive care, as well as where they care for their own patients. We believe strongly in the hospital's mission and recognize its importance as a pillar of healthcare on Long Island.
"The humanity of the nurses and physicians who work at Huntington Hospital is palpable, and the quality of the medical care provided is exceptional. I am proud to work there, and to serve as Chief of Staff," says Dr. Romanelli.
Other community needs supported by North Shore Cosmetic Surgery include the Long Island Association for AIDS Care, or LIAAC, an organization which supplies resources for local individuals facing HIV and AIDS. Dr. Romanelli also believes that wellness, particularly among the young, is an important cause. In 2013, our clinic supported the ING Run for Something Better, which supports school-based fitness programs.
Finally, North Shore Cosmetic Surgery is also proud to support Volunteers for Wildlife, a nonprofit animal rescue organization here on Long Island.
The doctors and staff of Northshore Cosmetic Surgery are honored to be able to support these very worthy causes.