Nipple Correction in Melville, NY
North Shore Cosmetic Surgery in Melville, NY, is pleased to offer nipple correction surgery in Long Island. This procedure restores the natural look and shape of nipples that are overly large, malformed, inverted, or appear puffy. Our talented team of plastic surgeons, Dr. James Romanelli, Dr. Yee Cheng Low, and Dr. John Layliev can also reconstruct the areola for a more symmetrical and aesthetic appearance. If you are feeling self-conscious about the appearance of your nipples, call our cosmetic practice today to schedule a private consultation. We will take our time to listen to your concerns and goals to create the best treatment plan possible.
Why choose us for nipple correction in Melville?
If you feel embarrassed by the size, shape, or projection of your nipples, you want the result of your treatment to look natural and be beautifully balanced. Our talented team of board-certified plastic surgeons is highly-respected members of the medical community, with over 30 years of combined experience in delicate surgeries.
Dr. Romanelli is one of the leading plastic surgeons in the Long Island area, and is Chief of Staff at Huntington Hospital-Northwell Health and serves as an Assistant Clinical Professor of Surgery at the Zucker School of Medicine at Hofstra-Northwell. Dr. John Leyliev is an award-winning, double-board certified plastic surgeon with a reputation for excellence in surgical technique.
Dr. Yee Cheng Low is a double board-certified plastic surgeon specializing in both aesthetic and reconstructive surgery on the face, breast, and body in the Long Island and New York City areas.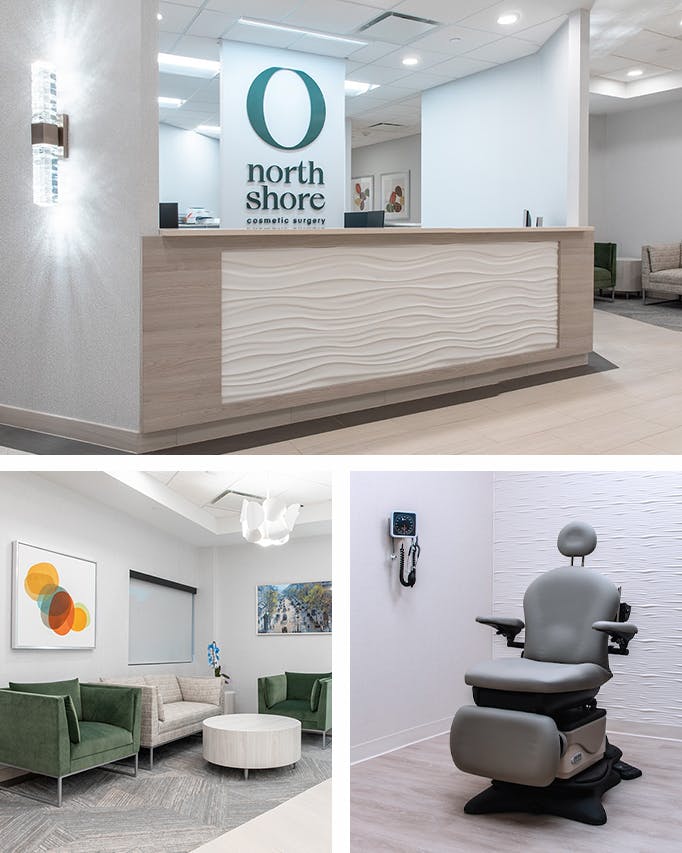 Ideal candidates for nipple correction
Ideal candidates for nipple correction surgery are women and men with oversized, malformed, or inverted nipples. Typically, those with inverted nipples are either born with this condition or develop this trait later in life, often specifically after certain medical conditions such as breast cancer.
Overly- large or misshapen nipples can be caused by genetics or can develop after breastfeeding. Regardless of the cause of your condition, our team can perform a thorough assessment to determine if you are an appropriate candidate for nipple correction.
Nipple Correction Reviews
4.9 Star Rating out of 0 Reviews
Five Stars - Excellent staff. Entire experience from beginning to end was great. The consultation was extremely informative, the doctor was respectful, explaine...
I came in to see Dr. Layliev for aesthetic surgery. He was so knowledgeable and professional. He made me feel at ease and answered all my questions. Wonderful s...
I cannot say enough about what a wonderful experience I had with Dr. Romanelli and his staff. His office staff is absolutely wonderful. He and Marisa are both s...
Very professional doctor and staff. Made me feel comfortable having procedure.
Procedure for
nipple correction
Nipple correction surgery is performed under local anesthetic and usually only takes about 30 minutes. Since each person is unique, the procedure techniques will vary. Typically, an incision is made around the nipple to divide and separate the ducts. This process allows the nipples to sit naturally. Once the ideal contour is created, dissolvable stitches are placed to hold the nipple in place. The results will yield a more forward and natural projection of the nipples.
What to expect
from nipple correction
You may experience some mild discomfort or swelling in the treatment area, but these symptoms should subside within one to two days. Any pain can be eased with over-the-counter medication such as acetaminophen. Optimal healing usually takes a few weeks and reveals a perkier, nicely-formed appearance. The level of scarring will reflect your specific condition and the surgical technique used during your procedure. Our highly trained and skilled surgeons will do their best to make incisions strategically to conceal scarring as much as possible.
Natural curves
If you do not like the shape or size of your nipples, call North Shore Cosmetic Surgery to schedule a private consultation with one of our talented plastic surgeons. We will be happy to discuss all the benefits of nipple correction surgery and how it can help restore the natural curves you desire. Our team has years of extensive training and have performed countless nipple restorations. We will take our time to listen to your concerns to create an individualized treatment plan that will yield the best results possible.