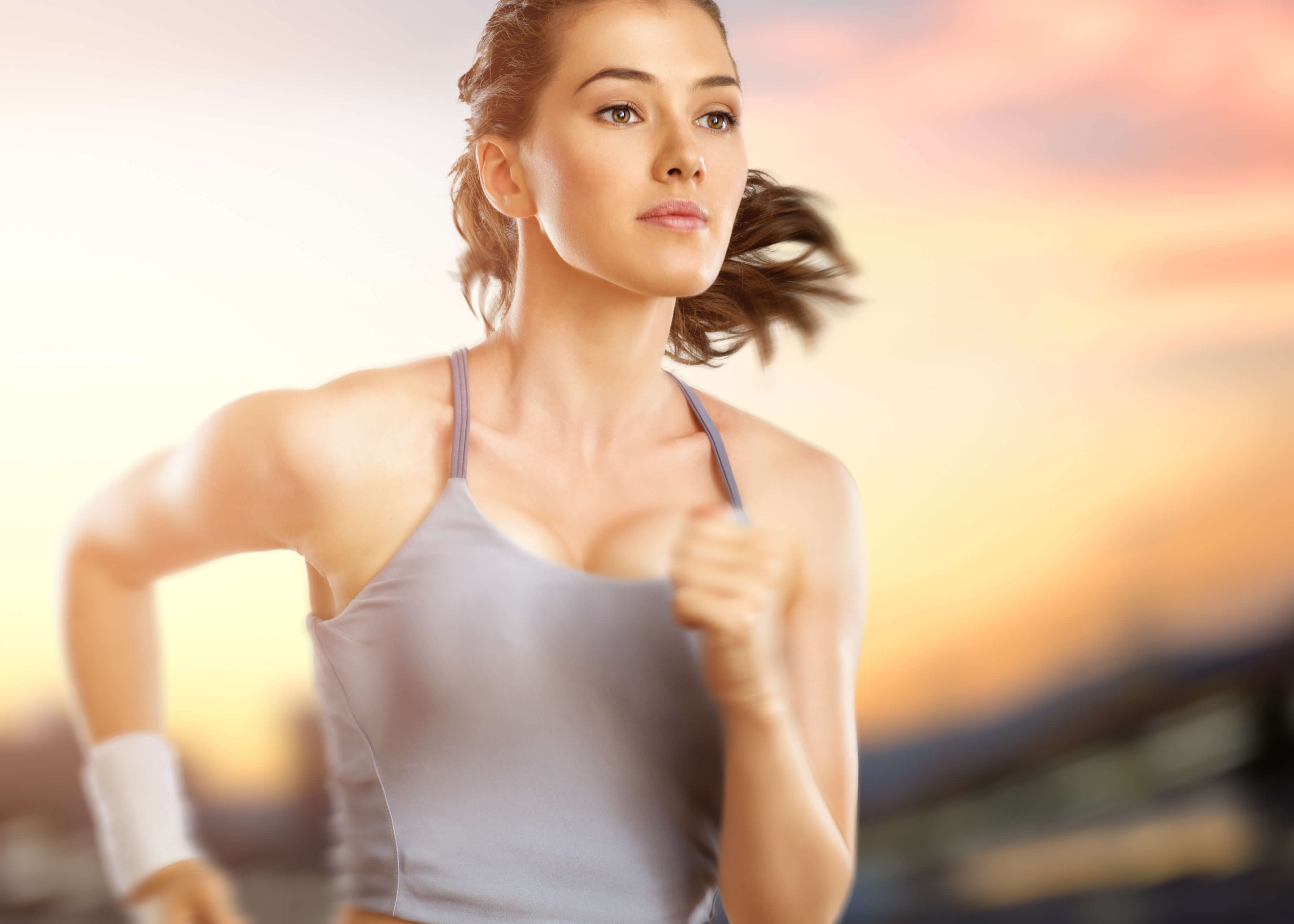 We all know that regular exercise leads to a healthy body. This is why many patients want to know when they can begin working out again after breast lift surgery. Every patient is different, so your ability to resume your exercise routine depends on the extent of your surgery and your personal progress.
You should consult with your plastic surgeon about the specific activities you participate in, such as running, playing soccer, or biking, to see how each will impact your healing process. At Romanelli Cosmetic Surgery in Huntington, NY, we suggest patients listen to their bodies. When an activity causes discomfort or swelling, stop right away and try again later.
Those who have undergone a breast augmentation with a lift should know that implants do not have an effect on your active lifestyle. At Romanelli Cosmetic Surgery, we teach you how to safely resume exercise after cosmetic procedures such as a breast lift. Learn more about the process below.
About breast lift surgery
A breast lift is a form of body contouring that removes excess skin on the breast and tightens the remaining tissue for a younger and healthier look. This surgery works best for women who have lost breast volume due to age, gravity, weight loss, or pregnancy. While some believe they can benefit from implants alone, a lift can fix the issue of sagging breasts or breasts that point in a downward direction. Board-certified plastic surgeons Dr. James Romanelli and Dr. John Layliev of Romanelli Cosmetic Surgery use state-of-the-art methods and techniques to make sure you get the desired outcome from your breast lift. Contact our facility in Huntington, NY, to see how we can help.
Breast lift recovery
The breast lift surgery itself is performed under general anesthesia in about two hours, based on the extent and complexity of the procedure. After making the incision, we eliminate any loose skin, along with fatty tissue that is not needed any longer. We then raise the nipple to a more desirable position. Recovery from breast lift surgery is a bit more involved than a traditional augmentation, so our staff will give you a medical compression to help ease side effects such as swelling. We also insert a small drainage tube near the incision site for any excess draining that can occur. Romanelli Cosmetic Surgery in Long Island, NY, provides detailed instructions for home care during the recovery process. Natural-looking aesthetic results will be noticeable after several weeks.
Exercising after a breast lift
Adjusting to your body after a breast lift will take some time, and that's normal. Some individuals may take a little longer than others, but the most important thing is not to push yourself. This way, you don't harm yourself or jeopardize your lift results.
Patients can start with short walks immediately after the procedure. A slow walk around the house every few hours is good for the circulation and prevents potential blood clots. From there, you can increase your level of activity as you feel ready. Other ideas for light exercise include walking around the neighborhood and slow cycling on a stationary bike. Be wary about elevating your heart rate too high if your physician has advised against it.
For women who have had a breast lift, the main concern is to not exert your pectoral muscles. Do not lift anything that weighs over 10 pounds or push and pull anything heavy. Push-ups, pull-ups, and certain yoga poses can cause you harm in the weeks following your surgery as well. Finally, stay away from weight training and intense exercise until your plastic surgeon has cleared you to do so. Many patients like to find a workout buddy, such as a close friend or family member, to help them transition into different exercises safely. If you're unsure about a specific workout, reach out to Romanelli Cosmetic Surgery in the Long Island, NY, area and ask one of our friendly professionals.
Women who go up a cup size or two with breast implants will want to purchase a high-quality support bra when exercising for the first time after surgery. This will give you the breast support you require when getting used to training with your new breasts.
About four weeks after surgery, you can begin other types of exercise that involve weights and more vigorous cardio. It's important to feel comfortable before moving forward with more intense types of exercise. If you begin to feel faint, uncomfortable, tired, or dizzy, stop immediately and seek medical attention if needed.
Romanelli Cosmetic Surgery
Breast lift surgery has given millions of women across the U.S. the results they've been looking for. If you are struggling with sagging or drooping breasts and are concerned about interrupting your exercise regimen, contact a member of our team today. We can work with your unique needs and cosmetic goals. Board-certified plastic surgeons Dr. James Romanelli and Dr. John Layliev of Romanelli Cosmetic Surgery in Huntington, NY, will create a custom surgical plan that transforms the look and feel of your breasts.