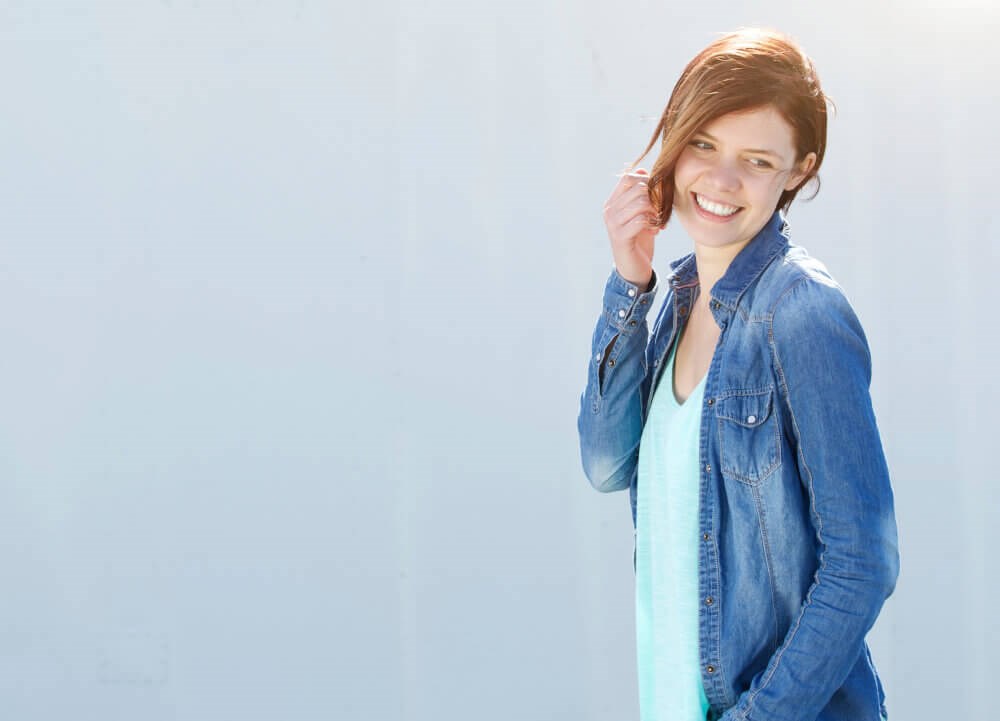 Returning to Work After Breast Reduction Surgery
Many women consider improving their breasts by getting augmentation to increase their size. But for some women, improvement means a reduction. Breast reduction surgery is a powerful procedure that can alleviate back pain, improve posture, and enhance body shape. When a woman has her large breasts reduced, many of the symptoms she has likely experienced for years can be eliminated. Also known as a reduction mammoplasty, a breast reduction can be customized for your individual needs with the help of a skilled and experienced plastic surgeon.
If you have been considering breast reduction surgery, you may have wondered about the recovery period and how much time you'll need to take off work. This will vary, as all patients have different levels of pain tolerance, as well as their body's natural response to surgery. Other factors that affect the scope of recovery include the degree of reduction and the incision method employed. Some patients may need repositioning of the areola and nipple to create the desired aesthetic effect. In addition, how closely a patient follows the post-operative recovery guidelines can make a big difference. Board-certified plastic surgeons Dr. James Romanelli and Dr. John Layliev of Romanelli Cosmetic Surgery in Huntington, NY, have the surgical expertise and experience to perform successful breast reduction surgery. Detailed below is more information regarding breast reduction surgery recovery so you can plan accordingly.
Breast reduction explained
Breast reduction surgery is a procedure for both men and women who have larger than average breasts, or breasts that are too heavy for their frame. During the surgery, excess skin, fat, and tissue are removed. Many patients opt to have surgery to reduce unnecessary and painful straining on the neck, back, and shoulders. However, some individuals want surgery for purely aesthetic reasons. The outcome is smaller breasts that are more proportionate to the body, which can also result in increased self-confidence.
Additional benefits of breast reduction surgery
Aside from reducing physical pain, breast reduction can have other desirable benefits, including:
Firmer breasts

Better-fitting bra and clothing

More attractive and younger-looking physique

Breasts look better in and out of clothing
Recovery process
Breast reduction surgery in the Long Island area is an outpatient procedure. Once the surgery is complete, the team at Romanelli Cosmetic Surgery will carefully monitor your recovery in their state-of-the-art facility before sending you home to begin the healing process. Because general anesthesia is used, you will need to plan for a ride home on the day of surgery. The board-certified plastic surgeons at Romanelli Cosmetic Surgery use the latest surgical techniques and equipment, but your body still needs ample recovery time. That means avoiding any strenuous activities for two to three weeks following surgery. While some patients may return to work as early as one week following the procedure, it may take others longer. If your work involves sitting with minimal movement and no lifting, you can likely return to work more quickly, pending doctor clearance. However, if your job requires heaving lifting or arm movement, more time off may be necessary. In the meantime, work from home if possible or use vacation days so you can focus solely on recuperating. Many Long Island-area patients enlist the help of friends or family members to assist them in bending, reaching, or running errands.
Expert advice
You will be provided with post-operative instructions that are customized for your recovery. These should be followed diligently. Try to have any prescribed or over-the-counter pain medication ready before surgery. For the first 48 hours, you will need to avoid showering. Also, it is critical for your recovery that you attend all follow-up appointments and make a note of any out-of-the-ordinary symptoms. Your breasts will settle in time, and any painful sensitivity or numbness, especially in the nipple area, will gradually go away and normal sensation should return. Patience with yourself is key, so take the time to rest and relax.
The right surgeon is everything
Your satisfaction with your results is dependent on the plastic surgeon you choose for your breast reduction. Board-certified plastic surgeons Dr. James Romanelli and Dr. John Layliev of Romanelli Cosmetic Surgery in Huntington, NY, have performed numerous breast reduction surgeries. Schedule your consultation today to learn more about how they can help you eliminate back and shoulder pain and achieve your aesthetic goals.
Imagine being able to walk into any store and not be hindered by clothing styles simply because your breasts are too large. Many Long Island-area patients who have undergone this transformative procedure report feeling lighter, due in large part to the simple fact that they are no longer carrying excess weight on their chests. If you have been considering breast reduction surgery and have more questions you would like to discuss, we invite you to call Romanelli Cosmetic Surgery in Huntington, NY, today to schedule a consultation. They have the experience and the training to deliver the results you want.