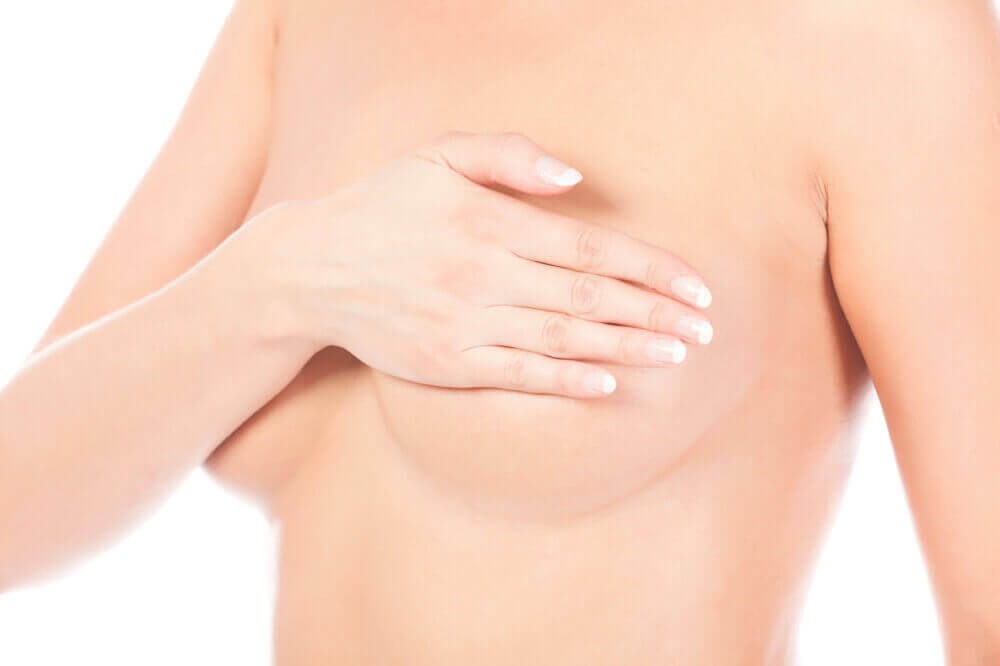 A common question asked by female patients considering breast implants in Long Island but who have plans of having children in the future is: "Will getting pregnant affect my breast augmentation results?" Pregnancy and childbirth can cause a woman's body to change. However, every woman is different and will experience their own set of unique changes with each pregnancy. Pregnancy and fluctuating hormones will cause a woman's breast to swell, which is normal. It is a minor change with some women while in others it can be more significant. Despite these obstacles during pregnancy, the actual breast implant structure is not impacted, but other changes can occur and be corrected.
The board-certified plastic surgeons at Romanelli Cosmetic Surgery in Huntington, NY, are highly regarded and recommended experts in e Long Island breast augmentation procedures. Their surgical experience with mommy makeovers, breast lifts, and breast implants has helped countless women get the beautiful results they want. The impact of pregnancy can affect your augmented results, but there are cosmetic options to get your body back. Let's discuss what options you have and how the plastic surgeons at Romanelli Cosmetic Surgery can help.
Pregnancy and breast augmentation
Breast augmentation is still the most popular cosmetic surgery, and more women are starting at a younger age. Women in their early 20s or 30s are wanting breast implants, but their main concern is how future pregnancies will impact their results. Will they need a revision when finished being pregnant? Can they breastfeed with implants? Every woman is different, but the expert plastic surgeons at Romanelli Cosmetic Surgery can provide answers to their questions and the right solutions.
Will my breasts change with pregnancy?
The way each woman responds to pregnancy varies and there are a number of factors contribute to that change. Genetics, body type, pregnancy involving multiples, and lifestyle choices are all elements that affect how a woman's body responds. Even small chested women will experience an increase in breast volume due to pregnancy. Weight gain and hormones are also major contributors to changes in the breasts. However, despite these fluctuations in size, the actual breast implant structure itself is not altered at all. So, the question that women should be asking is if their natural breast tissue will return to normal? The answer is not definitive … it may or it may not.
What changes will happen?
Even though every woman has her own set of unique changes with each pregnancy, one thing remains consistent -- if a woman has breast implants in Long Island before becoming pregnant, it will not alter the implant structure. Depending on what changes each woman goes through, some excess skin and sagging can develop in the breasts. Women with larger implants generally need help restoring the shape and fullness of their augmented breasts and even assistance placing them back up to a higher, more proportionate place on the chest like before pregnancy. The qualified plastic surgeons at Romanelli Cosmetic Surgery can provide numerous options to restore the integrity of any breast augmentation results should they be impacted with pregnancy.
Breast lift solution
With today's surgical advancements, there is no need for a woman to put off getting breast implants in Long Island even if she wants to be pregnant in the future. Working with the board-certified plastic surgeons at Romanelli Cosmetic Surgery will help you plan for any unforeseen situations that might occur with your augmentation results once you are done being pregnant. The implants themselves do not pose a risk and are safe should a woman become pregnant. The common issues women experience post-pregnancy in regards to their breasts are loss of shape or volume and excess skin due to fluctuating weight. If a woman should experience these changes with her augmented breasts in Long Island, a breast lift can be a simple solution. A breast lift, also known as a mastopexy, can lift the breasts to a more proportionate place on the body and remove any loose skin. During a consultation, the plastic surgeons at Romanelli Cosmetic Surgery will assess any changes that have occurred due to pregnancy and determine if a breast lift is best suited for your specific needs.
Revision help is an option
In some instances, women are unhappy with the appearance of their breasts post-pregnancy and want more than just a breast lift to reestablish their appearance. Even though the implant structure itself isn't affected, some women want to change the overall size or shape of their breasts after pregnancy. An option for some women in Long Island, breast revision involves replacing the breast implants (size, type, and shape) while usually including a breast lift to remove any excess skin. The board-certified plastic surgeons at Romanelli Cosmetic Surgery will determine the surgical technique that is needed to obtain the aesthetic goals that each patient wants.
Cosmetic help after pregnancy
Most women after pregnancy still experience some type of change in their breast structure despite having implants. While some women gain volume in their breasts, others may lose it. Some women may regain their breast shape when done being pregnant while others don't get their normal shape back. There is no exact science to how a woman's body or augmented breasts will react to pregnancy. However, there is always cosmetic help to fix any changes. It is always recommended to wait at least six months after childbirth and even longer if nursing to see how your breasts have settled before proceeding with a cosmetic plan.
If your augmented breasts have changed with pregnancy and after having children, then you do have options to get them back to where you feel comfortable once more. Popular in Long Island, a breast lift or breast revision may be the solution to restore your look back to your pre-baby body. Romanelli Cosmetic Surgery in Huntington, NY, offers multiple surgical options when it comes to breast augmentation and are leading plastic surgeons in the greater Long Island area. If you are unhappy with how your augmented breasts look after children, we encourage you to call Romanelli Cosmetic Surgery and schedule a consultation. They can help you get that pre-baby look back and feel more confident about your appearance.