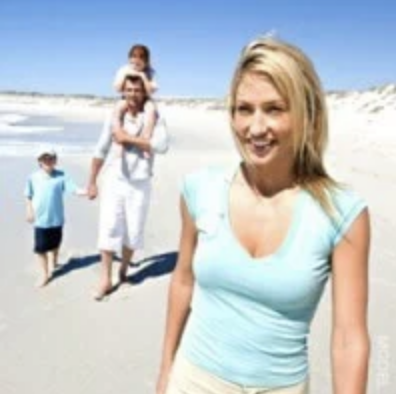 Mommy Makeover The Ripple Effect
At my Long Island cosmetic surgery practice, many Mommy Makeover patients tell me that their procedure affected their lives in ways they never expected. And while I would never promise these unexpected benefits, as each woman's experience is different, I felt they were worth sharing.
"I think I'm a better mom after my procedure." – As surprising as it sounds, I have heard this comment from several women whose new bodies made them feel younger, more confident and rejuvenated. They say that the Mommy Makeover helped them to feel better than they've felt since before they had children, and that their new outlook benefits their kids, who enjoy a happier, more energetic mom.
"My Mommy Makeover has been good for my marriage." – It is not at all uncommon for my patients to tell me that they are thrilled with their results, and that their husbands are, too. But when I hear from the husbands, it is usually not the physical changes that they appreciate most. Typically the husband benefits most from his wife's improved self confidence and comfort with her body. When a woman has her breasts and tummy restored to their more youthful appearance, her feelings of sensuality are often restored as well.
"My Mommy Makeover has helped me get healthier." –I've heard this from quite a few of my Mommy Makeover patients, particularly those whose procedure involves breast reduction. Long Island women who have very large and/or sagging breasts and rolls of extra skin and fat around their middle aren't typically comfortable jogging, swimming, or doing aerobics. Also, many women tell me that, since exercise doesn't help those problems, they give up on working out altogether. After a Mommy Makeover, they are excited about wearing a bathing suit or workout clothes and motivated to continue to improve their physique with a healthy diet and exercise.