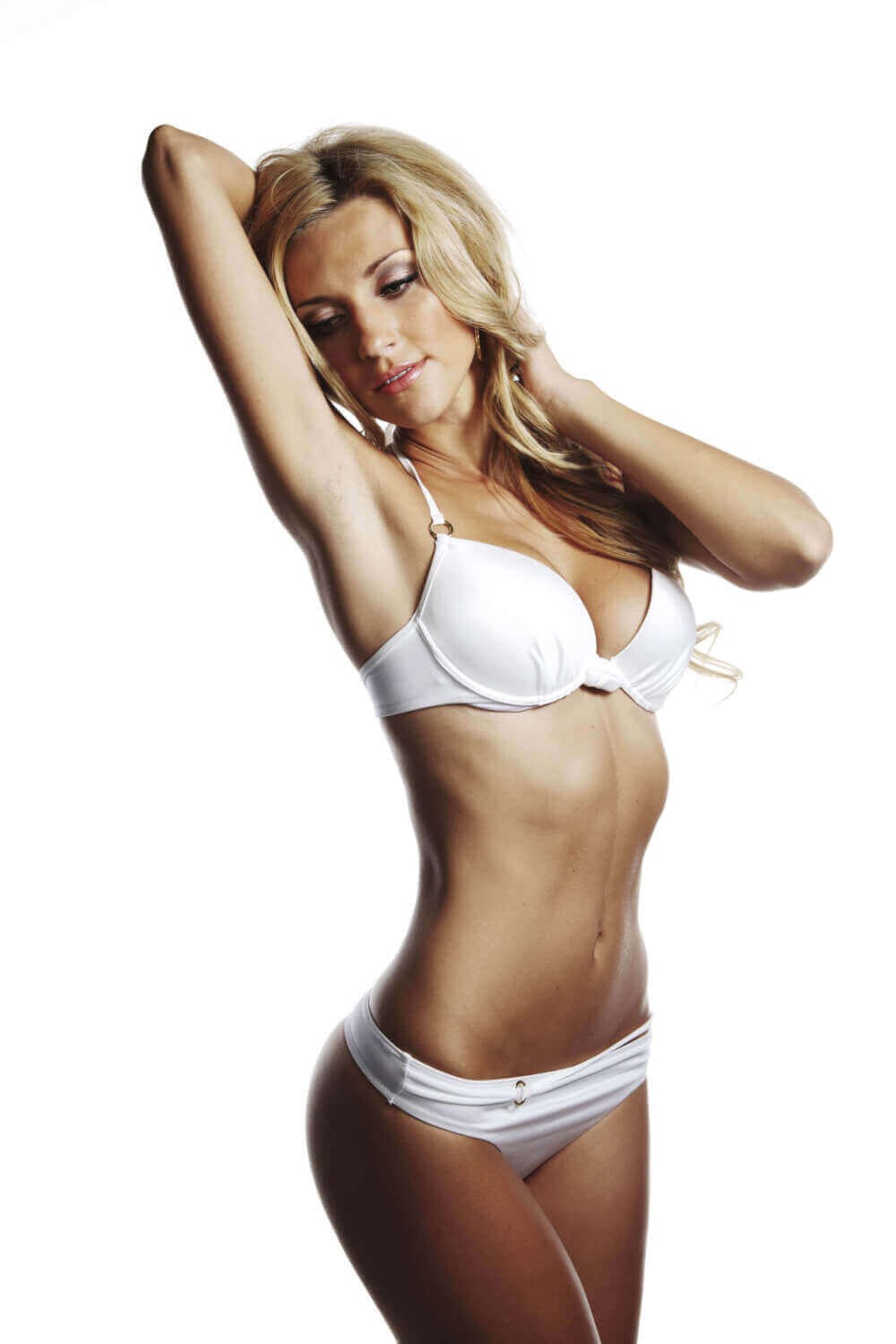 I've lost weight and want fuller breasts. Breast augmentation or a breast lift?
Losing a lot of weight can significantly enhance the way your body looks. Your clothes may be fitting better and overall you feel great with boosts in energy and self-confidence. However, weight loss can cause your breasts to lose quite a bit of volume and now may be droopier, saggier, and less perky than before. Your breasts are comprised of fat and tissue and it's likely your breasts have less filler as a result of shedding some pounds. If that is the case, then a breast augmentation with a breast lift can breathe new life into the way your breasts compliment your new figure.
Women in the Long Island area who want to enhance the way their current breasts look can rely on Romanelli Cosmetic Surgery. Located in Huntington, NY, the board-certified plastic surgeons at Romanelli Cosmetic Surgery are leading experts in breast augmentation procedures. They have helped countless women understand the specific breast enhancement they need based on their body size and structure to look and feel great about their breasts.
The dynamic duo
The common duo of breast augmentation plus a breast lift enhances a woman's natural breasts to restore them to a fuller, shapelier, and higher position and also adds volume to breasts that have been deflated by weight loss. A breast lift is fantastic for changing the firmness and location of a woman's natural breasts. Alternatively, a breast augmentation improves the size of the woman's natural breasts with implants. When the two are combined, they can give a woman's current breasts an overall beautiful, new, youthful look.
For patients who have ptosis, or sagging breasts, a breast lift is often advised. Women seeking to alter the shape and size only then a breast augmentation with an implant is the best route. Finally, the popular combination of the two techniques, augmentation with a lift, creates an all-encompassing improvement with dramatic, yet natural results. Under the expert care of a reputable and skilled plastic surgeon, you can enjoy all the new benefits of your slimmed physique with breasts that complete the picture.
Is a breast lift the answer?
Long Island area patients who dislike the way their breasts sag are great candidates for a breast lift. Fluctuations in weight contribute to volume loss in the breasts, along with age, and having children can all cause a loss of elasticity or change in shape. Breasts can begin to droop or sag, and in some severe cases, a woman's nipples are even affected, turning downwards. The good news is that the loss of natural breast shape over time is a normal occurrence and can be corrected with a breast lift procedure. It is important to note that for best results, you should be at or close to your ideal body weight. Future weight loss or gain can affect your newly augmented breasts.
Can I add an implant?
The short answer is yes. For women in Long Island, breast augmentation gives fuller, rounder breasts with implants. Sometimes a breast lift is even necessary before having implants placed as a means for providing better support for patients with lost shape or volume. A breast lift is not responsible for increasing the size of natural breasts, but it does give them better shape and location on the chest before implants are inserted. Combining these two procedures produces optimal results by repositioning their natural breasts to their ideal, proportionate position.
Complimenting results
Breast augmentation is still the most popular cosmetic procedure in the country. In the last decade, significant strides have been made with improvements to implants as a medical device. Surgical techniques are more precise, and now there are gentler forms of anesthesia, making for easier recovery. In short, it has never been a better time to get the breasts you have always wanted.
Women whose breasts have lost their shape or sag will enjoy the results of a lift prior to placing implants. When implants are placed in perky breasts that have been lifted into their proper place, the outcome is ideal.
Expert advice
Every woman is different, which means breast augmentation is highly customized on a per-patient basis. Not all women have ptosis or loss of shape to their natural breasts. In that case, a breast lift may not be necessary before augmentation. Women who need a breast lift before implants show visible signs that their natural breasts have lost elasticity or shape. One of the board-certified plastic surgeons at Romanelli Cosmetic Surgery in the Long Island area will examine your breasts. They will provide you with expert advice about whether you need a breast lift before breast implants to get the overall best results. The experienced, qualified plastic surgeons at Romanelli Cosmetic Surgery are here to provide you with real information so you can make an informed decision about your body.
You are not alone if you are unsure whether you need a breast lift or solely an augmentation. This common duo used time and time again in breast augmentation procedures can be performed simultaneously, allowing patients one recovery period. You want your new breasts to look fantastic, and for some women in Long Island, a breast lift is necessary to get the best results.
The board-certified plastic surgeons at Romanelli Cosmetic Surgery in Huntington, NY, are leading Long Island breast augmentation experts. After a thorough evaluation, they will help determine what your breast augmentation procedure will entail, and if a breast lift is also necessary. If you are interested in learning more about breast augmentation and breast lifts, we invite you to schedule a consultation with the Long Island plastic surgeons of Romanelli Cosmetic Surgery today.