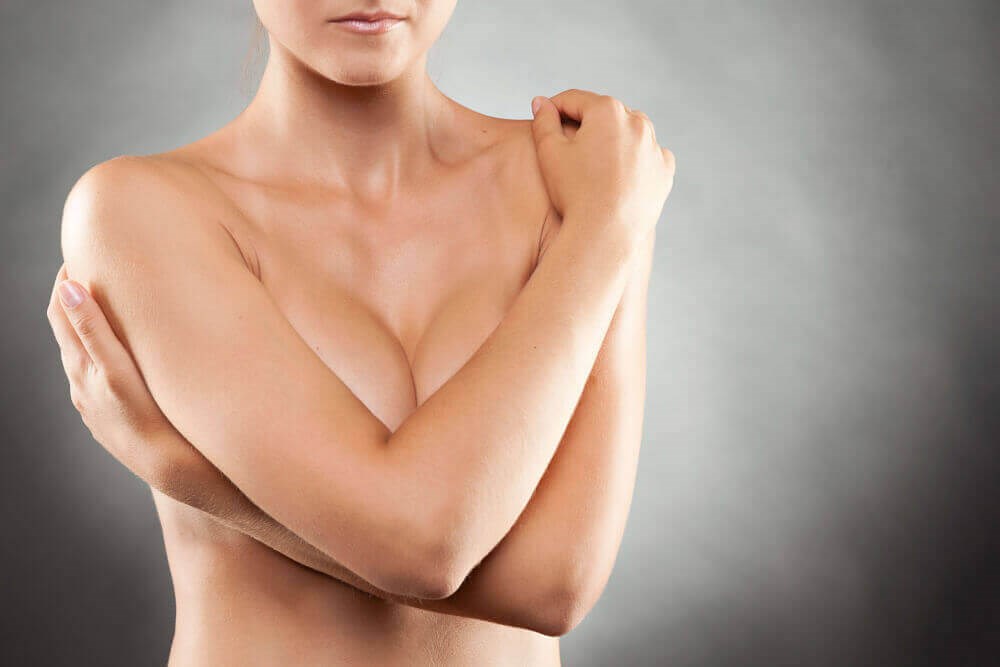 Implants vs. Fat Transfer: What Are Your Breast Reconstruction Options
Restorative surgery can reestablish the shape and volume of a woman's breasts and is also a cosmetic tool to repair a chest deformity from trauma, a medical condition, or a congenital issue. In Long Island, breast reconstruction surgeries are highly crucial for women to renew their sense of well-being, especially after a cancer diagnosis. Women want their breasts to look similar to what they were like before their diagnosis or mastectomy. The board-certified plastic surgeons at Romanelli Cosmetic Surgery in Huntington, NY, are experts in all aspects of breast reconstruction procedures, and are helping women as they navigate this part of their reconstructive journey.
Romanelli Cosmetic Surgery has helped numerous women in the greater Long Island area with their breast reconstruction process. While breast reconstruction with breast implants is the most popular choice, it is not always a viable option for every patient. Radiation treatments can compromise a woman's breast tissue making it thin and fragile, therefore increasing the risk of capsular contracture. Thanks to alternative surgical options when it comes to breast reconstruction, women today have other avenues they can consider beyond just breast implants, and fat transfer or grafting is one of them. Here is a look at both types of breast augmentation procedures and how the board-certified plastic surgeons at Romanelli Cosmetic Surgery can help.
Covered by insurance
Many women who opt for breast reconstruction in Long Island are coping with breast cancer. Some require a mastectomy of one or both breasts, while others can manage their diagnosis with a lumpectomy. Reconstructive breast surgery is an integral part of a breast cancer diagnosis. It allows women to regain their body image and help them aesthetically feel better about how they look after such a traumatic event. Today, thanks to government regulations and support for breast cancer treatments, reconstructive surgery is now part of the overall treatment process. NY State and Federal law require patients who undergo breast reconstruction to be covered by insurance, enabling women to get the help they need.
Individualized care
Every breast reconstruction in Long Island is very personal. It is one of the most individualized cosmetic surgeries performed due to the diagnosis, a patient's treatment plan, along with the emotional piece of this process. Women want their breasts to look like they did before cancer. The board-certified plastic surgeons at Romanelli Cosmetic Surgery listen to each patient's needs and concerns. They also work closely with each patient's cancer support team. The primary goal is to give each woman natural-looking results so they can feel good and like themselves once again.
The popular reconstructive choice
Whether fighting breast cancer or wanting to correct a chest abnormality, taking time to explore all the options available is imperative when it comes to breast reconstruction. Implant-based reconstruction is the most popular option chosen with the use of either saline or silicone implant. With a mastectomy procedure, sometimes restoration can be done at the same time, which is known as "immediate reconstruction." In some situations, delaying reconstruction is necessary. If that is the case, tissue expanders are then utilized to stretch the remaining chest skin to prepare it for implants later. The plastic surgeons at Romanelli Cosmetic Surgery will help determine what size and type of implant will be the right choice for you during the process.
Alternative breast reconstruction options
A fat transfer procedure is another option available when it comes to breast reconstruction in Long Island. It is not a new concept, but in recent years has made a resurgence due to its use of the body's own fat and no artificial implants. Excess fat is grafted or extracted with liposuction from another area of the body and then reinjected to augment the breasts naturally. It is less invasive and ideal for women who want more natural results or only want a small increase in size. It is also an alternative option for women who are needing breast reconstruction but may not be the right candidate for implants. Women who are thin are usually at a higher risk for capsular contracture with implants. Also, women who have had breast tissue removed or tissue that has been compromised by radiation treatments may have to consider other options outside of implants. A fat transfer in Long Island offers a more natural way of breast reconstruction if implants are not a viable or available option.
The perks of both options
Breast implants are still the most reliable and preferable choice for women considering breast reconstruction in Long Island. Patients can dictate what size and shape they want to be with implants and don't need an additional surgery of body contouring for the fat grafting process. Fat grafting does offer a more natural alternative for reconstruction and body contouring help in another area if needed. Fat grafting is also less invasive, offers minimal scarring, and has a lower risk for rejection since a patient's harvested fat is the filler. Patients in the Long Island area can work closely with the qualified plastic surgeons at Romanelli Cosmetic Surgery to determine the right solution to fit their needs or concerns.
Breast reconstruction surgery in Long Island has many facets to it, and working with experienced, board-certified plastic surgeons like those at Romanelli Cosmetic Surgery, who are experts when it comes to breast augmentation and reconstructive procedures, will ensure the best results. They realize the emotional and physical impact this type of surgery entails and will help you every step of the way. If you need breast reconstruction surgery, then please call to schedule a consultation with one of our plastic surgeons at Romanelli Cosmetic Surgery in Huntington, NY today.