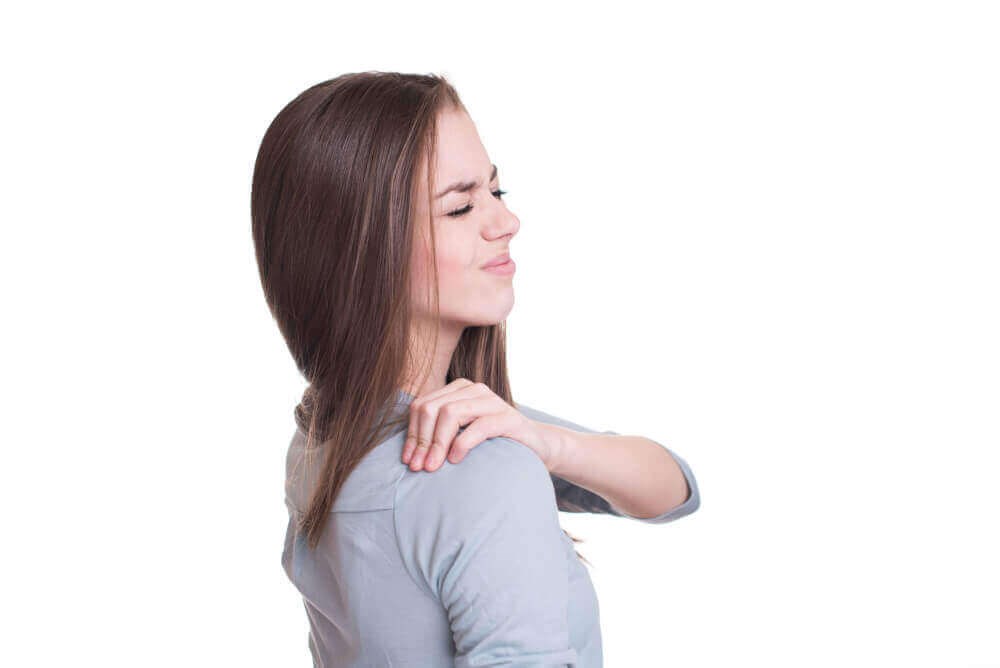 I have neck and back pain. Will breast reduction surgery give me some relief?
If you have long struggled with neck and back pain as a result of having large, heavy breasts, you are not alone. It has been reported that symptomatic macromastia (the scientific name for this condition) affects more than 1 million women around the globe. Besides pain, it also results in numbness that is experienced throughout the upper body,
One of the most effective ways to eliminate these symptoms is to undergo breast reduction surgery. This procedure works to reduce the size of the breasts. As a result, patients' pain may be relieved and their posture improved. No longer hindered by large breasts, many women feel free to adopt a more active lifestyle that may include jogging and other activities that previously would have required them to wear multiple sports bras in order to feel comfortable. The board-certified plastic surgeons at Romanelli Cosmetic Surgery in Huntington, NY explain how breast reduction surgery can provide the pain relief that is sought by so many Long Island patients.
Back at it
Having large breasts can cause something of a snowball effect to occur in relation to upper back pain. This condition is known to put stress on the extensor muscles of the back as well as the spinal discs and may even change your body's center of gravity. As a result, the curvature of the spine may be altered. Ultimately, this can cause back pain and poor posture. Also, pain and tingling may be felt in the upper arms as nerves are compressed when bra straps dig deeply into the shoulders. For some Long Island area women, an increase in headaches also may be experienced. The situation can be exacerbated when women feel self-conscious about the size of their breasts and attempt to hide their chest by hunching forward. If strain and stress on the spine, nerves, and muscles are not relieved, women may experience hyperkyphosis, which is a hunching of the spine, as well as other complications.
A real pain in the neck
The neck also may be affected when breasts are large and heavy. Surrounding muscles may not be able to adequately support the weight of disproportionately large breasts, which may cause additional weight to be placed on the chest. This can cause neck muscles to become strained. Pain may result as the spinal discs bulge out from their correct positions and cause the sensory nerves along the spine to become agitated.
How can breast reduction surgery help?
For patients who are in good overall health, at a stable weight, and are able to set and maintain realistic expectations for the outcome of the procedure, breast reduction may work to resolve chronic neck and back pain. Excess fat, tissue, and skin are removed to reduce the size of the breasts so that they are more proportionate to the body. This will alleviate pressure on the spine, as well as on muscles in the back and neck. Proper posture also may be restored.
The surgery also may help to improve patients' self-esteem, especially if they feel embarrassed by the size of their breasts. Following the procedure, patients in Long Island may be more inclined to participate in activities that they previously found uncomfortable. For example, the stretching involved with yoga may now be easier to perform and can be beneficial for further reducing joint and back pain.
What does breast reduction surgery involve?
In most cases, a breast reduction can be completed by the board-certified plastic surgeons of Romanelli Cosmetic Surgery in about four hours. The incision style used may be largely determined by the size and shape of the breasts. A circular pattern can be made around the areola to form what is also known as donut incision. The areola may be involved as part of a "keyhole" pattern, in which the incision stretches down toward the underside of the breast. An "anchor" incision also includes the area of the breast fold.
After the incision is made, glandular tissue, excess fat, and skin are removed from the breast. Liposuction may also be used during the procedure to extract fat. Once the underlying breast tissue is reduced, the breasts are lifted and reshaped. In most cases, the nipple is left connected to its blood and nerve supply. If necessary, it also may be reduced in size and repositioned. However, when the breasts are extremely large and hang down, it may be necessary to remove the nipple and areola so that they can be positioned higher on the breast.
Sutures are placed deep inside the breast tissue to help support the new breast shape before the incisions are closed with additional sutures, surgical tape, or adhesives. This tightens the skin and creates the new, smaller breast. Resulting scars will be visible but may improve or fade over time. They usually can be easily hidden beneath a bra or swim top.
What is the recovery like?
Most breast reductions are performed on an outpatient basis and Long Island patients are able to return home following the procedure. Thin drainage tubes may be placed beneath the skin to facilitate the draining of blood or fluid that may accumulate. Dressings or bandages will be placed over the incisions. It may be possible to remove your sutures about two weeks after surgery. Most patients will experience breast tenderness, swelling, and bruising, which will gradually subside. You also may be able to return to work around this time, although you will be restricted from lifting heavy items and should avoid strenuous activity for six weeks or more while you continue to heal.
Is breast reduction for you?
The physical pain and mental anguish that can result from having large, heavy breasts can be debilitating. With breast reduction, it is possible to relieve chronic neck and backaches, as well as begin to enjoy a more active lifestyle. Schedule an appointment with the board-certified surgeons at Romanelli Cosmetic Surgery in Huntington, NY to learn whether you are a candidate for this life-changing procedure.