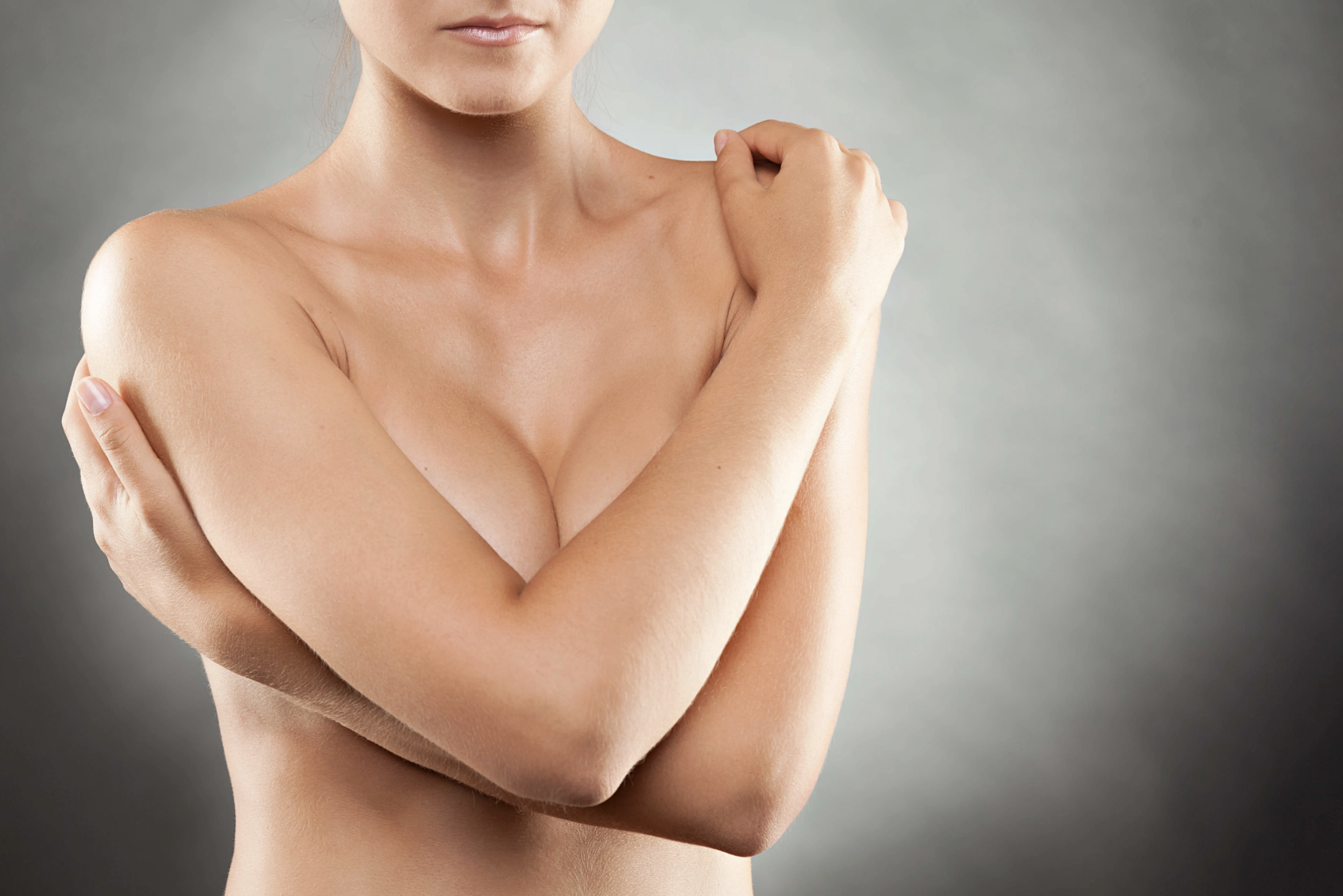 I Had Breast Augmentation But Feel My Implants Are Too Big. What Are My Options?
One of the many decisions when it comes to breast augmentation Long Island women must make is what size implants to receive. Some may want only a modest enhancement in the appearance of their breasts, while others desire more dramatic results. In most cases, bigger implants do not pose many issues for patients. However, going too large can prove problematic. It may impact one's quality of life and affect their ability to perform normal activities comfortably. Also, some women may actually feel less confident about their appearance with an oversized bust line.
If you've had breast augmentation and are displeased with your results, breast revision surgery may be performed to alter the size of your breasts so that they are more proportionate to your body. The board-certified plastic surgeons at Romanelli Cosmetic Surgery in Huntington, NY work closely with patients to achieve outstanding aesthetic outcomes. They explain the options available for women who may be having second thoughts about the size of their implants.
Rethinking your decision
According to the American Society of Plastic Surgeons, more than 300,000 breast augmentations were performed in the U.S. in 2018, making it the most popular cosmetic surgery. In general, most women are pleased with the fuller, shapelier, and more enhanced silhouette that is achievable with the procedure. However, there are cases when breast implants that may have seemed appropriately sized for a patient before surgery end up being too large for their body frame afterward. It may be that once you've fully recovered from breast augmentation surgery, you discover that the size of your breasts are significantly larger than what you had expected.
Beyond being an aesthetic concern regarding larger breast implants, Long Island women can experience increased difficulty performing their regular activities with a more substantial bust. For example, if you visit the gym daily or enjoy running marathons, you may find that larger breasts are not well suited for your active lifestyle. Women may also discover it is challenging to find clothing that fits well and looks flattering on their bigger breasts. Simply stated, if your implants prevent you from enjoying activities to the fullest, they may not be the right choice for you.
Physical concerns from too large breast implants
The weight of large implants also may cause physical concerns. When implants are too big, the skin on and around the breasts may become overstretched, resulting in a saggy, droopy appearance. The breasts may widen and move apart from one another or appear asymmetrical. It is common for women with large breasts to experience chronic neck, back, and shoulder pain as well as frequent headaches. The quality of your posture may also be affected.
Women may develop breathing difficulties or frequently feel short of breath as a result of carrying excess weight on the chest. With larger breasts, it may be more challenging to find a comfortable sleeping position. It is not unusual for rashes to develop underneath the breasts as well as for the shoulders to appear red and irritated as bra straps dig into the skin while supporting the breasts. Poor outcomes involving breast implants usually can be avoided by discussing with your plastic surgeon well in advance your expectations and goals for breast augmentation in Long Island.
Selecting a size
When it comes to selecting breast implants, Long Island women do not have a one-size-fits-all solution. Just because a size 38 DD looks great on one woman does not mean that it is well-suited for another. It is not enough to select implants based solely on bra size. This highly customizable and personal procedure requires expert-level skills, such as those of the board-certified plastic surgeons at Romanelli Cosmetic Surgery in Huntington, NY, who boast decades of experience performing breast augmentations. They can select the right implants for patients based on their height, chest width, and other factors.
Outlining your options
There is no need for women to live with the physical and emotional effects of having breast implants that are too large. With breast revision surgery, Long Island women can remove their current implants and replace them with a more appropriately sized pair that better complement their body's frame and proportions. Or, you may decide at some point that implants are not for you, in which case the devices may be fully removed without being replaced.
In general, breast revision procedures are more challenging to perform than the initial breast augmentation. Tremendous skill is required to achieve excellent, aesthetically pleasing results. The board-certified plastic surgeons at Romanelli Cosmetic Surgery will take your individual anatomy into account, as well as the size, shape, and age of your original implants, and the new implant size that you desire.
If more than a decade has passed since your original breast augmentation procedure, you may be surprised by the choices that are available given recent advancements that have been made in implant shape and construction. The options for Long Island patients have never been more plentiful. During your consultation, be specific with the plastic surgeon about what size implants you feel are appropriate for you, as well as those that you consider to be too large.
Long Island patients need to keep in mind that reducing the size of your implants may cause breast volume to diminish. This can result in a saggy appearance, especially if the breast skin and tissues fail to contract well. Also, it is possible for a nipple and areola that is well proportioned when larger implants are in place to appear too big on a breast featuring a smaller implant. A breast lift may be recommended to remove excess tissue, eliminate sagging, and restore a smooth shape as well as firmness to the breasts. This procedure, which may result in additional scarring, can also alter the nipple so that it looks more proportionate and properly positioned on the breast.
If you are displeased with the large size of your implants following breast augmentation, there is hope. During breast revision surgery, performed by the board-certified plastic surgeons at Romanelli Cosmetic Surgery in Huntington, NY, oversized implants can be removed and replaced with a smaller pair that are more proportionate and pleasing to your body. Schedule a consultation to learn more about what can be accomplished with this transformative procedure.