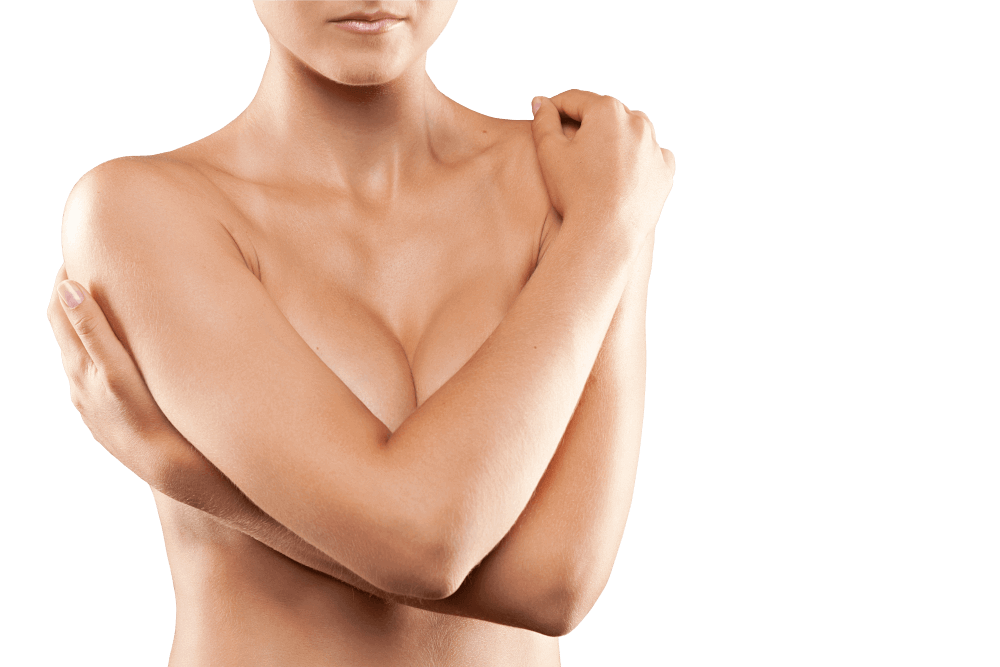 Four Reasons Long Island Women Are Considering Breast Reduction
Is your quality of life suffering because of the size of your breasts? If so, you are not alone. Many women in the Long Island area suffer from abnormally large breasts that can weigh them down and are looking to breast reduction surgery for a boost in their quality of life. Aside from the numerous cosmetic benefits of this procedure, relief from the physical symptoms of having large breasts is life-changing. Breast reduction surgery is a safe cosmetic surgery when performed by a qualified and reputable plastic surgeon. For many women, choosing to have this surgery is easy; finding a skilled surgeon takes time and patience.
The board-certified plastic surgeons at Romanelli Cosmetic Surgery in Huntington, NY, are leading experts in the Long Island area when it comes to breast reduction surgery. They understand the setbacks women may face with large breasts. The experienced plastic surgeons at Romanelli Cosmetic Surgery have performed numerous breast reduction procedures. The results are amazing for patients, restoring self-confidence, and finally, giving them some relief from painful physical symptoms. If you have been considering breast reduction surgery, read below as we explain four common reasons why Long Island area women choose this procedure.
Breast reduction basics
A breast reduction surgery, also known as a reduction mammoplasty, removes excess breast fat, glandular tissue, and skin in order to reduce the size and reshape the breasts. The size of a woman's areola may be reduced to make it more aesthetically pleasing while keeping the nipple still attached to its blood and nerve supply. The nipple and areola are then repositioned on each breast to fit proportionately. While there are multiple ways to remove the excess tissue, the result is smaller breasts that are more proportionate to the body. During your consultation with one of our plastic surgeons at Romanelli Cosmetic Surgery, your expectations will be addressed along with a detailed explanation of the surgery and post-operative care instructions.
In the end, Long Island area women feel happy and excited to be able to regain a healthy and active lifestyle that has often been hindered because of their breast size. In the end, you may even ask yourself why you didn't have this surgery sooner rather than putting up with the pain or related issues for so long.
Four reasons to consider breast reduction surgery
1. Eliminate chronic neck, back, and shoulder pain
One of the most common comments from our Long Island patients following a breast reduction surgery is how it has completely changed their lives. When neck, back, and shoulder pain is so bad that it can start to affect your posture and numbness in some areas, it might be time to look for a resolution. After breast reduction surgery, when the constant, debilitating neck, back, and shoulder pain is finally gone, patients can begin to live their lives without restrictions. Reducing your breast size may also lower your risk for common back disorders while gaining better mobility and less lower back stress.
2. Restricted lifestyle and fitness
Large breasts can put a damper on your workouts. The movement of large breasts is uncomfortable, and women often need to wear two or more sports bras to have the support they need while working out. Even things like enjoying family time or daily tasks like bending over to tie shoes can be difficult. Restricted activity can lead to other problems, such as weight gain. Post-surgery, women can live an active lifestyle without being breathless, exhausted, or having a limited range of motion. Imagine having the opportunity to be to say, "yes" to all activities, genuinely life-changing.
3. Regain confidence and self-esteem
Some women in Long Island have been struggling with their confidence and self-esteem ever since puberty. Years of unwanted attention due to overly large breasts can cause issues with one's emotional well-being and psychological health. Women begin to wonder if men are approaching them merely because of their large breasts or because they want to get to know them. Breast reduction surgery can truly be life-changing in so many aspects but reclaiming one's self-confidence remains at the top of the list.
4. Ill-fitting clothing
When you have large breasts, your chest size is bigger than the rest of your body. This disproportion makes it difficult and frustrating having to spend countless hours hunting for clothing that can button over your breasts. Not to mention the search for a bathing suit that fits is nearly impossible. With a breast reduction, these worries are no longer an issue. You will once again enjoy shopping and the ability to find clothing that fits appropriately. Purchasing a new bra or bathing suit top can be liberating for women with their new smaller breasts as they can finally wear what they want.
Covered by insurance
For many Long Island area women, a breast reduction may be considered a medical procedure as opposed to a cosmetic one. If a doctor has confirmed that there is a medical need then some insurance companies may pay for all or a portion of the procedure. Coverage is approved on a case by case basis and is something to discuss with your insurance provider.
Are you ready for a breast reduction?
If you are ready to discuss a breast reduction procedure, then please call Romanelli Cosmetic Surgery in Huntington, NY, for a consultation. During this time, you will meet with one of our board-certified plastic surgeons and review your options. A personalized treatment plan will be created to fit your goals, which will include the next steps, details of the procedure, and recovery time. You can also discuss your benefits and out of pocket costs in further detail with our office staff on the day of your consultation. We cannot wait to help you feel like yourself once more.