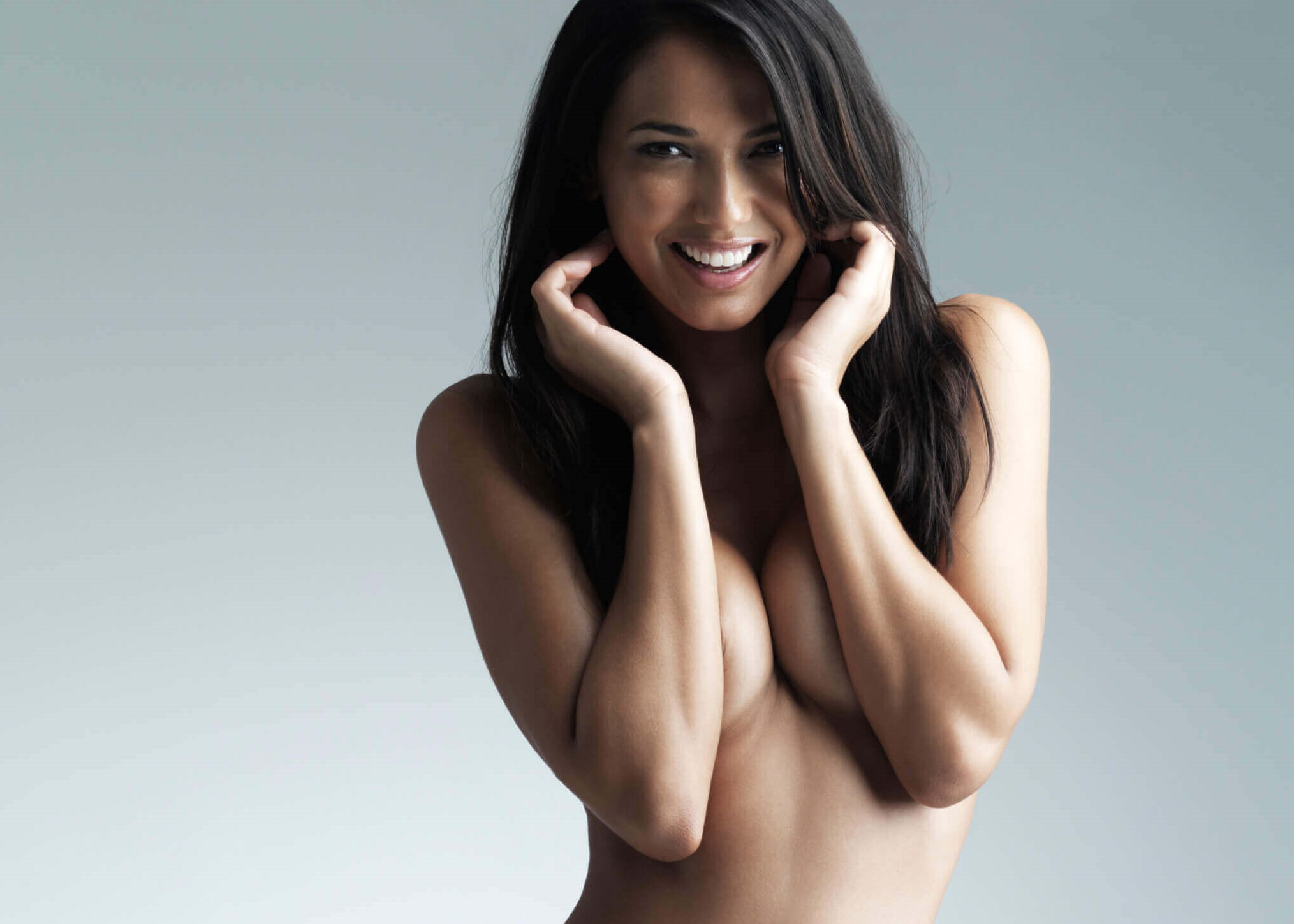 Facing breast reconstruction is never an easy scenario, but the compassionate team at Romanelli Cosmetic Surgery in Huntington, NY, is committed to making the process as comfortable and satisfying as possible. Board-certified plastic surgeons Dr. James Romanelli and Dr. John Layliev have performed countless Long Island-area breast reconstruction surgeries, helping women to restore a more natural look and regain their confidence.
How is breast reconstruction useful?
Unlike breast augmentation, breast reconstruction is used to completely reform and/or reshape the breast after surgery, trauma, or deformity due to congenital defect. Most often, breast reconstruction is performed on patients who have undergone surgical removal of the breast — formally known as a mastectomy — and/or a lumpectomy to treat breast cancer. In many cases, the nipple and areola are also removed. The physical and cosmetic results of these procedures can leave many women feeling self-conscious and depressed at an already difficult time in their lives. The caring team of experts at Romanelli Cosmetic Surgery understand this challenging situation and take great pride in being able to help women who are in need of a breast reconstruction.
How is the procedure performed?
Breast reconstruction is a very personalized procedure, tailored to each patient's individual case. For some women, the reconstruction process begins alongside their initial breast cancer surgery, while for others it may not take place until years after a mastectomy or lumpectomy. Whatever the case, the first step in your breast reconstruction will be a lengthy consultation with the highly qualified plastic surgeons at Romanelli Cosmetic Surgery in Huntington, NY. During your consultation, Dr. Romanelli or Dr. Layliev will thoroughly evaluate your case, discuss your goals, answer all of your questions, and create a customized course of action that is most appropriate for you.
There are many different methods for breast reconstruction, each of which is best suited to a specific situation. Some of the most popular breast reconstruction procedures include:
Implant-based reconstruction: With this method, a tissue expander or implant is used to reconstruct the breast after a mastectomy. If a tissue expander is used, the volume will be increased incrementally with regular visits to our office, and once the goal volume is reached, an implant will replace the expander during a second-stage operation.
Flap reconstruction: The experienced and knowledgeable board-certified plastic surgeons at Romanelli Cosmetic Surgery are leaders in the field of "flap breast reconstruction," an umbrella term for reconstructive surgery that uses a patient's own tissue, fat, and muscle to rebuild the breast. Some patients prefer a flap procedure over implant-based reconstruction, as the flap technique can provide larger, softer, more natural-feeling breasts that age the same way natural breasts do.
One important factor in determining whether implant or flap reconstruction is the best course of action is the amount of available excess fat and tissue a patient has to harvest from other areas of the body. Oftentimes, thinner women are better candidates for implant surgery versus a flap procedure. A trained and certified physician will be able to recommend the most appropriate technique for each individual patient based on her needs, goals, and priorities. Some of the different types of flap procedures most commonly performed by board-certified plastic surgeons Dr. James Romanelli and Dr. John Layliev include DIEP flap, PAP flap, TRAM flap, and Latissimus Dorsi flap.
Will reconstructed breasts look and feel natural?
One of the most important elements of undergoing breast reconstruction is to approach the procedure with realistic expectations. Even in the most successful cases, reconstructed breasts will never look and feel completely identical to natural breasts, nor will a patient have the same sensations they had in their natural breasts. Fortunately, groundbreaking advances in technology and surgical techniques now allow post-mastectomy patients to achieve a more natural look and feel than ever, though it is still crucial that expectations are managed. Some of the factors which can contribute to a woman's overall satisfaction with her breasts include:
Feel: With implants, the newly reconstructed breast(s) will likely be firmer and more dense than a natural breast. When a flap procedure is used, patients are able to achieve a softer, more natural-feeling result. The flap procedure may be ideal for patients who are having just one breast reconstructed.
Size: When undergoing a single breast reconstruction, whether with implants or a flap procedure, it may be difficult to match the look and feel of the remaining natural breast. Once healing is complete and the swelling has fully resolved, patients may find that the size of the reconstructed breast is not in perfect symmetry with the remaining natural breast. In these cases, a surgical revision can be performed if desired.
Sensation: One of the most important things to understand when facing mastectomy and reconstruction is that the physical sensations in your breasts, nipples, and surrounding tissue will likely be lost permanently. During mastectomy and reconstruction, most of the nerves in the area are cut. While there is the potential for some nerve endings to regenerate, this is not the typical result and can take many years to occur. Even with nerve regrowth, oftentimes the sensations are not as intense and/or not necessarily in the same area as they were before surgery.
Is breast reconstruction right for me?
The best way to find out how breast reconstruction can help you is to be evaluated by the caring and skillful team at Romanelli Cosmetic Surgery. Call our Long Island-area office to schedule your consultation with Dr. James Romanelli or Dr. John Layliev today, and learn more about how breast reconstruction can improve your look, restore your confidence, and change your life.