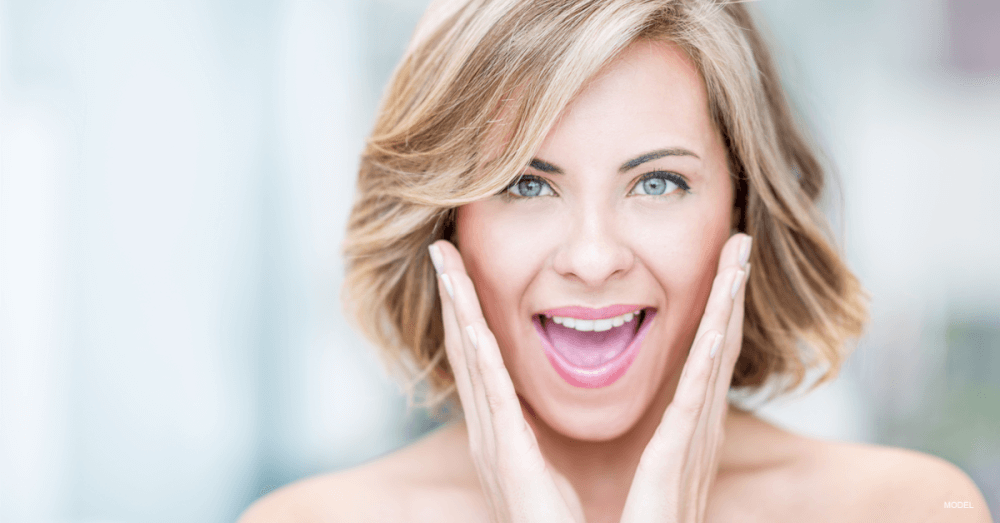 Injectables, specifically fillers, are some of the hottest cosmetic treatments on the market right now—and for good reason. They are minimally invasive, but can provide dramatic, yet natural-looking results. However before providing dermal fillers at my Long Island plastic surgery center, I always advise my patients to do a little research first. Let's take a look at some basic information you should know.
What's the difference between BOTOX® Cosmetic and fillers?
Both BOTOX and dermal fillers are injectable treatments that can be used to diminish signs of aging on your face and neck. However, they work very differently. BOTOX is a purified form of Botulinum toxin, which, in very small doses, can be used to temporarily relax the facial muscles that cause fine lines and wrinkles. It works best for dynamic wrinkles caused by repeated facial muscles. Dermal fillers, on the other hand, are most commonly made from hyaluronic acid or calcium hydroxylapatite, 2 naturally occurring substances in the body. These products can lift and smooth wrinkles and add subtle volume to your face.
How do I know which filler is right for me?
With so many options to choose from, making a selection can be overwhelming. Start by doing some research. Try to understand the main differences between some of the most popular fillers like JUVÉDERM® and Restylane®. Next, gather everything you've learned and schedule an appointment to talk to an experienced plastic surgeon or aesthetic specialist. Express your specific skin concerns and don't be afraid to ask questions. Your provider will be able to evaluate your skin and work with you to create a customized treatment plan that best fits your needs.
What can I expect after treatment?
Filler treatments are quick and require little to no downtime. Many patients schedule their appointments on their lunch breaks and return to work right after receiving treatment. You will be able to notice the effects of your injections immediately. Swelling or bruising around the injection site may occur, but this will resolve quickly. I recommend using a cool compress or Tylenol to minimize any discomfort, but be sure to avoid ice, aspirin, Motrin, and fish oil for about a week.
Are there any risks associated with dermal fillers?
With any injectable treatment, there is always a risk of minor bruising, swelling, redness, or discomfort. However, these side effects are typically short-lived. Additionally, although uncommon, there is a chance of developing adverse reactions such as infections or skin irregularities.
What types of questions should I ask during consultation?
I always encourage my patients to ask as many questions as possible. A well-informed patient is a happy patient. Here are some questions to consider:
What are your qualifications? Are you experienced administering fillers?
Can I see before-and-after photos of some of your patients?
How should I prepare for treatment?
Are there any post-care instructions I should be aware of?
Are my goals achievable?
How can I get natural results?
How can I decrease side effects?
How long do fillers last?
Most fillers last anywhere from 6 months to 2 years. The longevity of your results will depend on which filler you choose, the area treated, and your unique reaction to the product.
How can I maintain my results?
To maintain your results for the long term, it is important to diligently schedule follow-up appointments at the suggested increments. I also recommend taking care of your skin to make your filler results last as long as possible. This includes wearing sunscreen, staying hydrated, and following a skincare routine.
If you are interested in getting dermal fillers, request a consultation online or give us a call at (631) 424-3600.