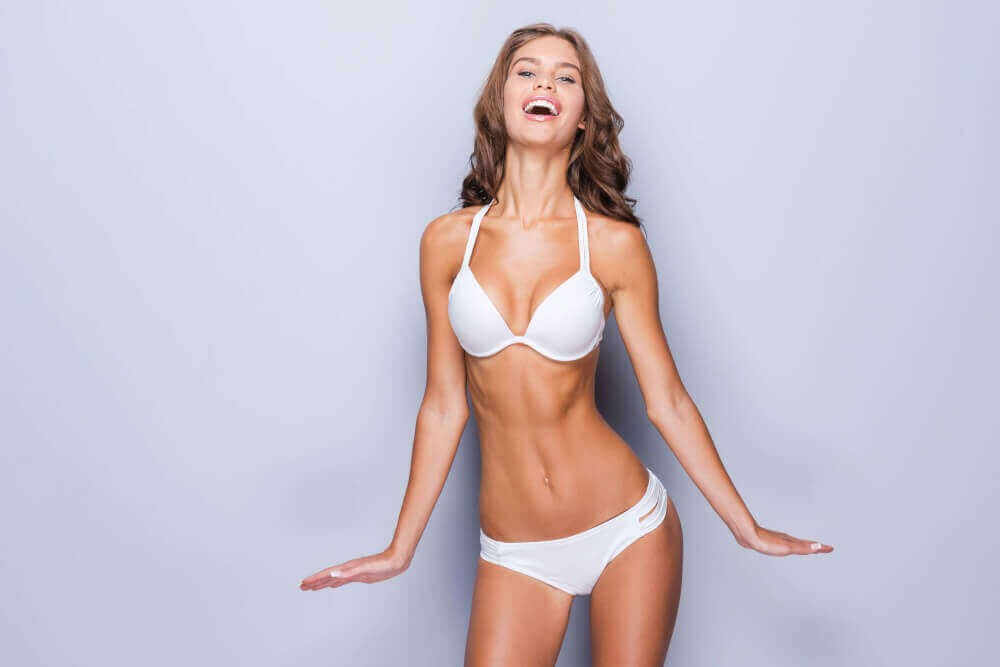 When considering breast augmentation, there is much for Long Island women to think about - not the least of which is what size and style of implant to select. The options are more numerous than ever before. Technological advancements have made saline and silicone implants more natural feeling and looking than in decades past. They've also become safer and more durable. Although it is one of the most frequently requested and performed cosmetic surgeries, it still is common for patients to have questions about which implant will best suit their lifestyle needs and create the aesthetic results that they desire.
Experts in breast augmentation, the board-certified plastic surgeons at Romanelli Cosmetic Surgery in Huntington, NY are able to address specific questions and concerns about implants and what is appropriate for each patient on a case by case basis. For years, the only choice to be made was between saline or silicone implants. Now, thanks to innovative designs and state-of-the-art advances in breast augmentation procedures, women are able to weigh multiple options to determine which is the best fit for their body and aesthetic goals.
Start with a personal consultation
Given the highly personal, customizable nature of breast augmentation, it helps if patients have an idea about the type of outcome they desire. This should be discussed during their consultation. Some want the confidence boost that having a more shapely silhouette can provide. Other patients hope to restore the fuller bustline they enjoyed prior to pregnancy and have implants as part of a mommy makeover procedure.
Your daily routine should be taken into account when selecting implants. Exercise and activity levels can help determine an appropriate size. It also is wise to consider the laxity of your skin, which can be affected by weight loss, hormonal changes, and pregnancy. Finally, women whose breasts sag (a condition called ptosis) may benefit from a breast lift in addition to receiving implants.
Still unsure about which style of breast implants is right for you? Read on to learn more.
Traditional saline implants
The benefits of saline breast implants are well known. Approved for use by the FDA in patients who are 18 and older, they are filled with a sterile saltwater solution after being placed in the chest. As a result, the incisions made by the board-certified surgeons at Romanelli Cosmetic Surgery usually are smaller than those necessary for other types of implants. Saline implants can be rolled up before being inserted through incisions that are made under the arm, beneath the breast fold, or below the areola. This usually results in scars that are discreet and well-hidden by bras and swimsuits.
Compared to their counterparts, saline implants are more prone to rippling. This occurs when the round edges of the implant are visible beneath the skin. Saline implants also can cause the breast to appear globular, which may not be considered desirable by patients. However, the safety of saline implants is something many women appreciate. If an implant experiences a leak or ruptures, it will be obvious since the device will deflate. The body will safely absorb the saline solution.
Traditional silicone implants
Able to closely mimic the look and feel of natural breasts, silicone implants remain a popular choice among Long Island patients. FDA approved for use in those over age 22, they are composed of a silicone shell that is filled with a silicone gel. The devices are less likely to create the rippling effect that can be an issue with saline implants. However, silicone implants are pre-filled and require a larger incision than saline implants in order to be placed in the chest. It can be difficult for patients to know if or when a so-called "silent rupture" has occurred since silicone implants do not deflate. This is one of the chief concerns among patients, who usually are instructed to receive MRI screenings every 2-3 years to check the status of their silicone implants. Should a leak or rupture occur, the implant, as well as any escaped silicone gel, must be surgically removed.
An alternative option to implants
Implants are not the only option when it comes to breast augmentation. Some patients may instead opt to undergo a procedure called a fat transfer. During a fat transfer, the board-certified plastic surgeons at Romanelli Cosmetic Surgery use liposuction to remove a patient's own fat from other areas of the body such as the thighs, abdomen, and hips. The fat is then purified and injected into the breasts, boosting their size and shape. This more natural alternative is preferred by women in Long Island who are looking for a slight to moderate increase in cup size.
Breast implants options have never been more plentiful. Innovative designs have helped make implants look and feel more natural. Thanks to advancements in surgical techniques, breast augmentation has become less invasive, meaning that Long Island patients are able to experience quicker, easier recoveries. The board-certified plastic surgeons at Romanelli Cosmetic Surgery in Huntington, NY work closely with patients to ensure that they achieve their desired results when it comes to breast augmentation with the appropriate breast implants. Contact our office today and schedule your consultation to explore your implant options.