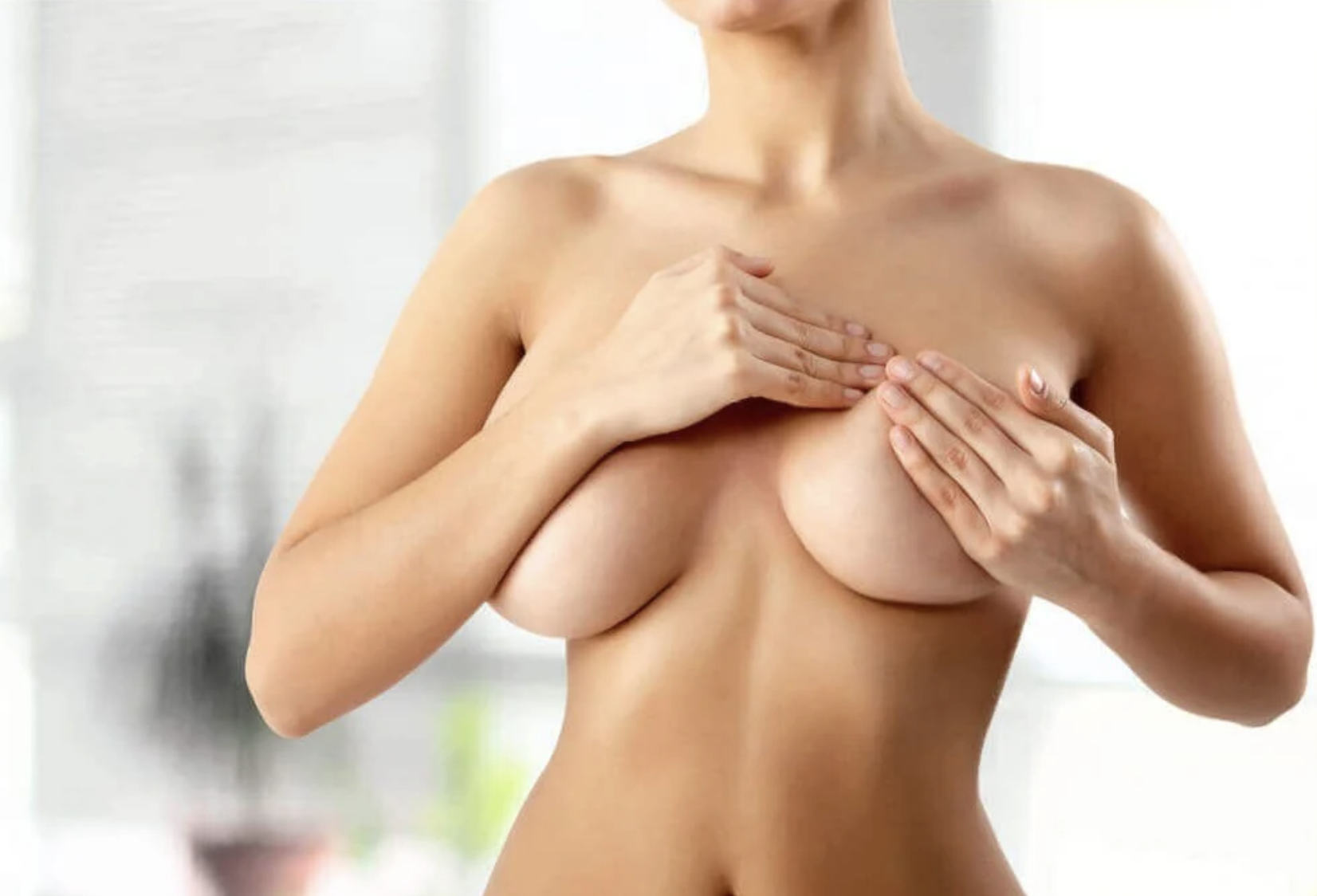 Breast Lift 101: What You Need to Know
More women are deciding to restore their natural breasts and rejuvenate them with a breast lift procedure, also called a mastopexy. According to the American Society of Plastic Surgeons, breast lift procedures are outpacing implant surgery 2 to 1 since 2000. With a higher number of women considering a more natural look to enhance their breasts, a breast lift can be a viable alternative to implants. While every individual is different, breast lift surgery can lift and tighten a woman's natural breasts which creates more youthful and perky breasts.
The board-certified plastic surgeons at Romanelli Cosmetic Surgery in Huntington, NY are leading experts in the Long Island area in breast procedures such as implants, reductions, and lifts. Their vast knowledge and surgical experience enable them to give patients the best options so they can get optimal results from their breast procedures. If a patient wants to enhance the way their current breasts look with a lift, turning to the plastic surgeons at Romanelli Cosmetic Surgery is a step in the right direction. Here is some information on breast lifts and how Romanelli Cosmetic Surgery can help.
What can a breast lift address?
There are several factors that change a woman's breasts over time. The breast is made up of ligaments and fatty tissue, and therefore, contains no muscle tissue. When breasts start to change or droop in shape there is no strength training or exercise that will build the breast tissue back up.
Another issue that women face that could require a need for a breast lift is in regard to the skin surrounding the breast, which is thin and can lose elasticity. This skin can change due to a number of reasons such as:
Pregnancy

Fluctuating weight

Age

Gravity

Genetics (women with larger breasts typically have more breast sag naturally)
What does a breast lift do?
A breast lift, also known as a mastopexy, is a cosmetic procedure that essentially lifts the breasts and removes any excess skin. When a woman's breasts begin to sag or droop, a breast lift can rejuvenate their shape. A breast lift doesn't necessarily change the size of the breast like with breast augmentation, but instead restores the natural breast back into a youthful position on a woman's chest. In some instances, a breast lift may be necessary prior to implants in order to have a positive impact on how the implants will look afterward. Because each patient's body is unique, the board-certified plastic surgeons at Romanelli Plastic Surgery will review which breast lift technique will best optimize the appearance of your breasts.
How do I know if I need a breast lift?
The first step is to consult with a board-certified plastic surgeon like the experienced surgeons at Romanelli Cosmetic Surgery in Huntington, NY. Patients in the Long Island area who want to change the way their breasts look can find out if they are a good candidate for a breast lift after a thorough consultation and examination at our office. Some factors that the plastic surgeons at Romanelli Cosmetic Surgery will be looking for are:
Breasts that have an elongated shape

Breasts that sag or droop

Nipples that point downward

Loose, excess skin due to weight loss

Asymmetrical breasts
The breast lift procedure
The main goal of a breast lift is to tighten up the breasts and create a more youthful look for patients in the Long Island area. A breast lift can reshape a woman's natural breasts by removing excess skin and tightening the underlying tissue, so the breasts are lifted into a perkier position. The nipples are repositioned to give a symmetrical, natural appearance to the breasts once lifted into the correct place. When consulting with the plastic surgeons at Romanelli Cosmetic Surgery, they will determine what surgically needs to be done in order to eliminate excess skin and the current breast sag to give patients the final lifted results they seek.
Can I get implants with a breast lift?
Since a breast lift doesn't increase the size or volume of the breast, it is very common for many women in the Long Island area to also consider implants in conjunction with their breast lift surgery. Both cosmetic procedures can be done at the same time and can help improve the overall appearance of the breast. In some cases, women opt to only have a breast lift to enhance the look of their natural breasts. Women who opt for a lift and breast augmentation with implants will gain size, shape, and a firmer breast as their end result.
What about scars and maintaining my results?
With new surgical methods available today, scarring from a breast lift is much less of an issue than in the past. The board-certified plastic surgeons at Romanelli Cosmetic Surgery stay current on the latest surgical techniques so they are able to offer patients in Long Island the best possible outcome and limit the amount of scarring as much as possible.
After surgery, patients can enjoy their breast lift results as long as their current weight is maintained. It is important to note that breast lift surgery can make breasts look younger and perkier but factors such as weight, pregnancy, or getting older will continue to alter a woman's breasts and how they look. A breast lift revision may be needed several years down the road in order to maintain results over time.
A breast lift procedure can give women firmer, more youthful-looking breasts again. When done in conjunction with breast implants, women can have an overall new look to their breasts, so they feel confident and love how they look. If you would like to improve your current profile, then a breast lift may be all you need to feel good again. If you live in the Long Island area and are interested in a breast lift procedure then we invite you to call or schedule a consultation with one of the board-certified plastic surgeons at Romanelli Cosmetic Surgery today.