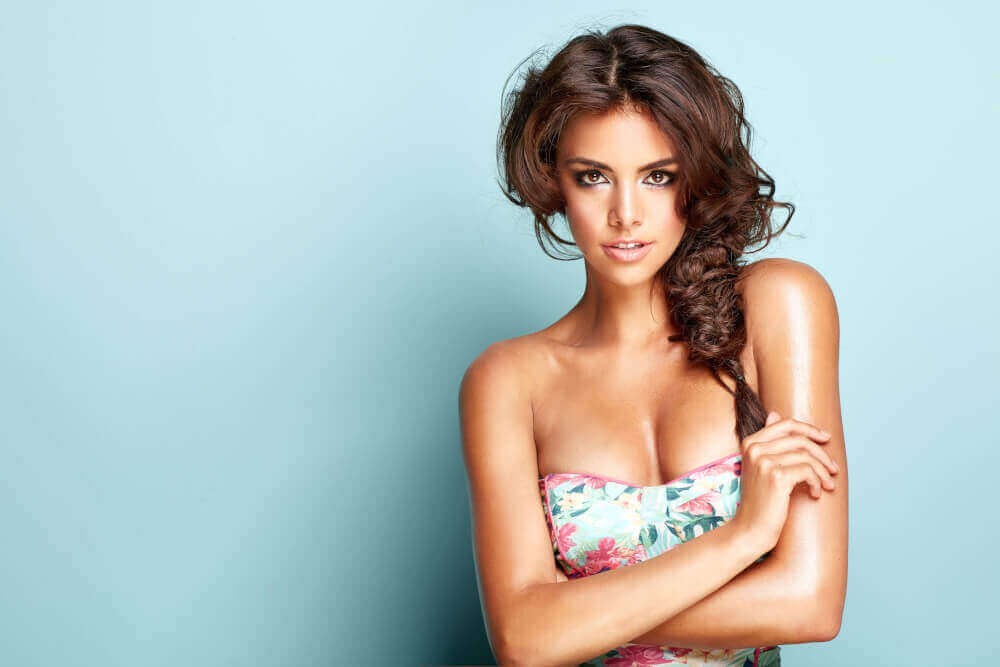 Breast Augmentation vs. Breast Lift. What's the Difference? Can I Do Both?
Many women are unhappy with certain aspects of their breasts and want to make a change. Childbirth and weight loss can take its toll on a woman's body, including the breasts. Breast augmentations are one of the most popular cosmetic procedures today for their ability to make women feel and look younger. While most people have heard the terms breast augmentation and breast lift used on separate occasions, they may not fully understand the differences between the two procedures or their impact on a woman's body. While they are different from each other, plastic surgeons often combine the two procedures to restore breasts to a fuller, shapelier, and higher position. So, how do you know which one is right for you?
The board-certified plastic surgeons at Romanelli Cosmetic Surgery in Huntington, NY, are experts in breast procedures, including augmentations and lifts. They have helped countless Long Island area women understand which enhancement they need to achieve the look they desire. For patients wanting to correct sagging, a breast lift may be recommended. Alternatively, a breast augmentation simply alters the shape and size of a woman's breasts but doesn't necessarily address the same issues as a lift.
Whether you undergo breast augmentation or a breast lift, each procedure is highly customized to achieve optimal results. Here is some helpful information that sheds some light on the differences between breast augmentations and breast lifts, and how alone or together they can change your appearance.
Breast augmentation
Breast augmentation resizes the breasts and adds volume. Through the use of an implant or autologous fat transfer, an augmentation alters the size and shape of a woman's breasts for a more beautiful appearance. The board-certified plastic surgeons at Romanelli Cosmetic Surgery offer different implant choices that vary their patients' breast size, shape, and profile.
Due to the advances in breast augmentation procedures and devices, it has never been a better time for women in the Long Island area to consider breast implants. Patients who do not want an implant can use their own fat which removed through liposuction in one area of the body and then processed and replaced into the breasts. Some of the reasons women choose to have breast augmentation surgery are:
Small-chested

Ill-fitting clothing due to small breasts or disproportionate body frame

Weight loss has changed the size or shape of their breasts

Lack of self-confidence with how their natural breasts look

Breasts look deflated or lack volume due to the aging process

Changes in breasts due to pregnancy and breastfeeding

Breasts are asymmetrical

Reconstruction after a mastectomy
Breast lift
A breast lift, or mastopexy, changes the shape and firmness of your breasts. This procedure removes excess skin to lift the breast tissue, raising the placement of a woman's natural breasts. Sagging or drooping breasts are often the result of age, pregnancy, nursing, or weight fluctuations. Not all women have severe sagging, which is also known as ptosis, and a breast augmentation with implants may do the trick for fuller and shapelier breasts. However, if a certain degree of ptosis is present, a lift is usually recommended. A lift can help boost your self-confidence and make your natural breasts look high and firm once again.
A breast lift with an augmentation
When a patient decides to combine a breast lift with augmentation, they are often maximizing their surgical results. Less volume is needed from the implant when combined with a breast lift. When these two procedures are joined, your breasts will naturally increase in cup size just from the adjustment of a lift. If your breasts sag, are uneven, or too small, then a breast lift with implant augmentation can give you the look and feel you want.
Recovering from surgery
Following your procedure, the staff at Romanelli Cosmetic Surgery in Huntington, NY, will carefully monitor your recovery in their state-of-the-art surgical center. Once you have been released to go home, you will be instructed to wear a compression garment to aid in swelling reduction. Swelling and bruising will subside in time, and you will notice your breasts settling into their new position rather quickly. Thanks in part to advancements in surgical techniques, our plastic surgeons can combine a lift and augmentation, into one surgery, reducing the need for two separate ones and extra downtime for recovery. The board-certified plastic surgeons at Romanelli Cosmetic Surgery utilize the most up-to-date surgical techniques, giving you the best outcome for your breast lift and augmentation surgery.
If you have been considering changing the way your breasts look, then a breast augmentation and/or a breast lift may help you attain a gorgeous and natural-looking result. We want your breast augmentation to look fantastic, and the addition of a breast lift could make all the difference. Our renowned, board-certified plastic surgeons at Romanelli Cosmetic Surgery are leading experts in the Long Island area for both breast lift and breast augmentation procedures. We will help determine exactly what you need so you can feel great again about how your breasts look. Call or schedule a consultation with Romanelli Cosmetic Surgery today.