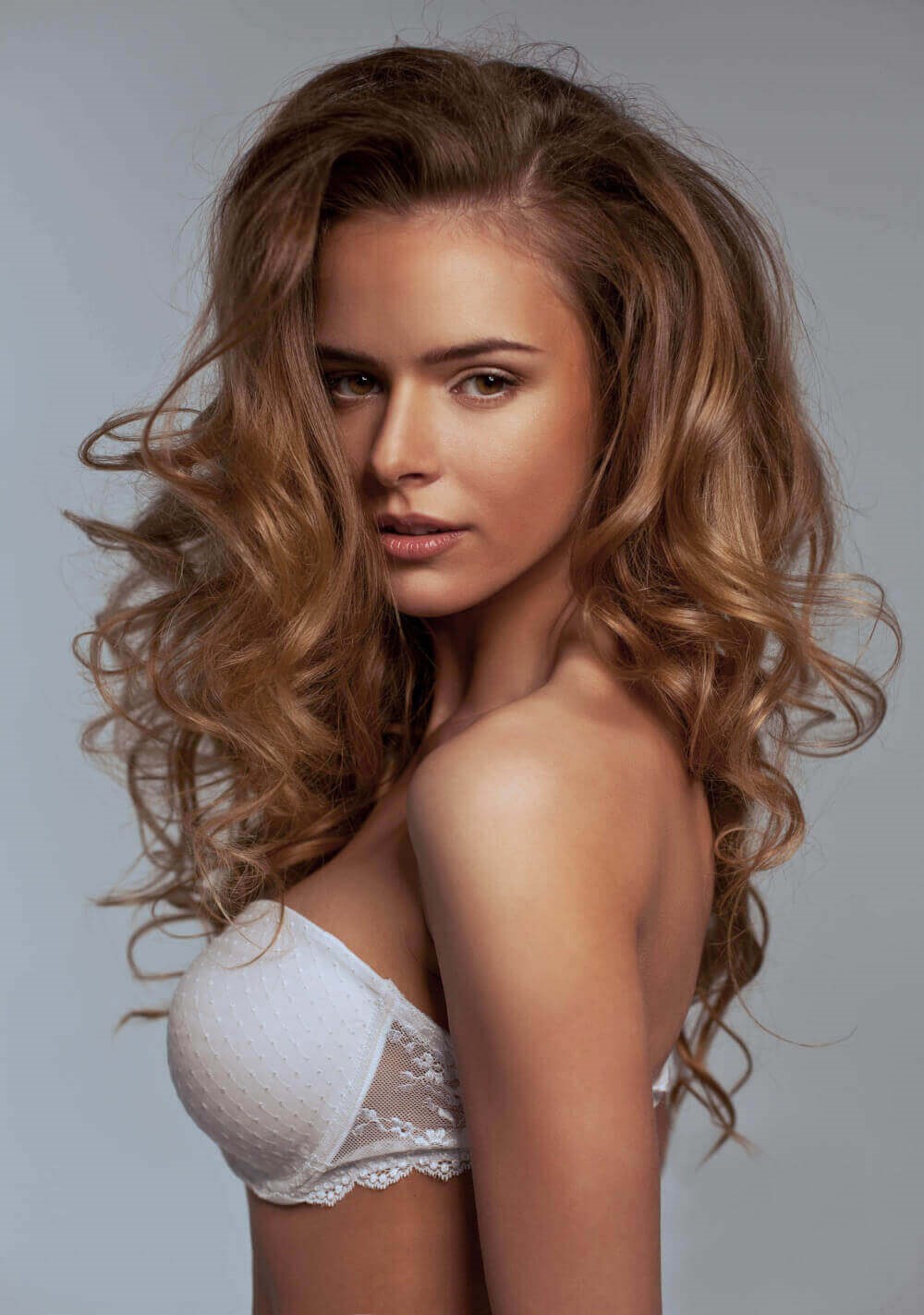 Are you tired of not liking the size or shape of your natural breasts and are considering breast augmentation surgery? Have you decided to move forward and invest in breast implants to change your appearance? For most women, getting breast implants can be life changing. Breast implants can make a woman feel better about how she looks and can boost her self-esteem. Whether you are wanting to balance out the way your body looks or just want to look better in a bathing suit, breast augmentation is the first step towards deciding to change something you dislike and invest in you.
The board-certified plastic surgeons at Romanelli Cosmetic Surgery in Huntington, NY are leading experts in the Long Island area with breast augmentation procedures. Their surgical experience and creative skills enable them to give their patients the look they desire. Breast implants can do more than just enhance your profile. This procedure is safe and effective, creating beautiful results. Thanks to the numerous augmentation considerations that are customized for each individual patient, you can get the look you have always wanted. The impact of breast implants is far-reaching beyond just aesthetic results. Here is some helpful information on what breast augmentation can do for you after surgery.
Breast implant surgery
Breast augmentation is the most popular cosmetic procedure performed in the United States according to the American Society of Plastic Surgeons. The board-certified plastic surgeons at Romanelli Cosmetic Surgery will help determine the right size, shape, and type of implant that best suits your body type. Breast implants are inserted either on top of or underneath the chest muscle. As a result, patients are left with fuller, larger, and shapelier breasts. Thousands of women decide to undergo this surgical procedure every day and make a positive change for themselves. In most cases, patients wish they had done it sooner rather than later.
A few of the reasons why women undergo breast augmentation
Breast augmentation surgery gives women more size and shape to their breasts. There are several options of implants sizes, types, shapes, and textures. Due to the advances in breast augmentation procedures and devices, it has never been a better time for women in the Long Island area to consider breast implants. Some of the reasons women choose to have breast augmentation surgery are:
Small-chested

Clothes don't fit right due to small breasts or disproportionate body frame

Weight loss has changed the size or shape of their breasts

Lack of self-confidence with how their natural breasts look

Breasts look deflated or lack volume due to aging process

Changes in breasts due to pregnancy and breastfeeding

Breasts are asymmetrical

Reconstruction after a mastectomy
How can breast implants impact your life after surgery?
Going beyond the aesthetics that you have larger, shapelier breasts with implants, this surgical procedure offers much more to patients. In many cases, small chested women feel more feminine with bigger breasts. Additionally, women with small breasts can have the appearance of cleavage in dresses or swimsuits that they didn't have previously. Clothes that once didn't fit their body type now fit as their new breasts make their body more proportionate. Women who have breasts that look deflated or had a loss of volume due to life changes such as getting older, pregnancy and breastfeeding, or extreme weight loss now have added life back into them with breast implants.
Breast implants are a confidence booster
Breast augmentation surgery not only boosts your physical appearance but can also boost your self-esteem. Before considering breast augmentation surgery, women in the Long Island area who dislike how their breasts look or are filled with dread when swimsuit season approaches in the summer often find themselves not feeling confident. Breast implants can give patients fuller, larger breasts making them feel more secure, confident, and even sexier after surgery. Once fully recovered, women find themselves feeling more confident, loving swimsuit season once again, and happy they made the decision to improve the way their breasts looked.
While breast augmentation can provide amazing physical results, the emotional benefit of improving an aspect of your body you disliked can be very worthwhile. After breast augmentation surgery, many women experience a renewed sense of desire and self-confidence that restores how they feel about themselves. Breast augmentation surgery can rejuvenate a woman's appearance, help clothes fit better, and help her regain a renewed sense of self-assurance.
Regardless of your reason for breast augmentation, it can have an enormous impact on your life in several ways after surgery. Your profile, your confidence level, and even the attention you may receive will be the reassurance that you made the right decision. If you live in the Long Island area and are interested in breast augmentation surgery, please call or schedule a consultation with one of our highly recommended board-certified plastic surgeons at Romanelli Cosmetic Surgery in Huntington, NY. They have helped countless women in the Long Island area find that gorgeous shape to their breasts they were searching for and can help you as well.