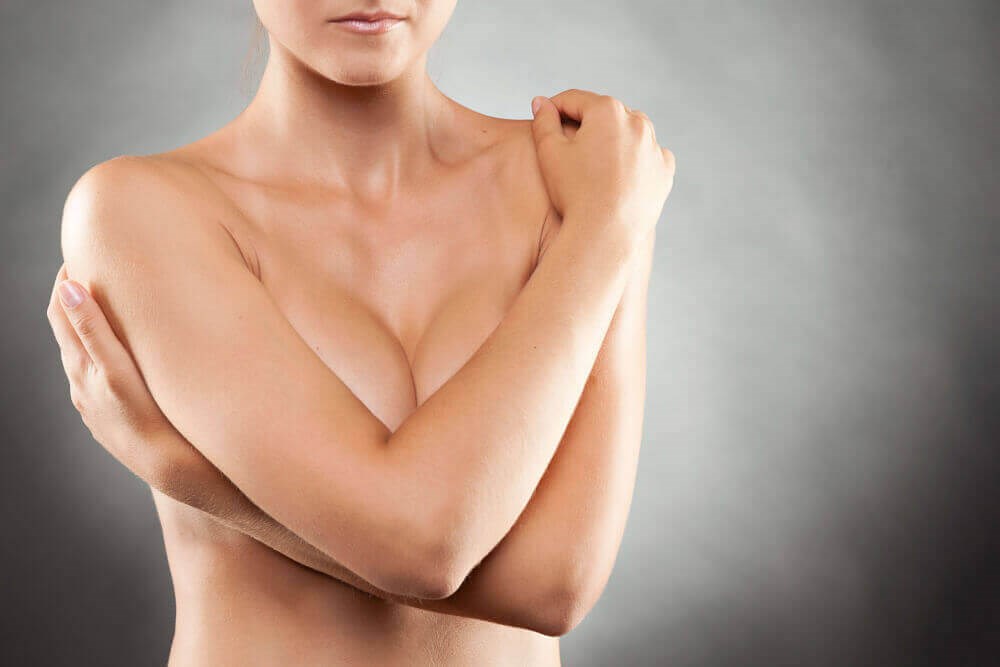 Breast augmentation is still the most popular surgery done in the United States. Thousands of women undergo this procedure every year to feel better about their bodies. Some women are born with small breasts while others may have had their breasts change due to pregnancy or getting older. There is a myriad of reasons why women decide to undergo this procedure and coming prepared will put you a step ahead of the process. Finding the right plastic surgeon, knowing what you want your new breasts to look like, and deciding it is the right time for you are all good aspects to contemplate.
The board-certified plastic surgeons at Romanelli Cosmetic Surgery in Huntington, NY are some of the leading experts in the Long Island area when it comes to breast augmentation procedures. With all the new medical advancements in breast augmentation surgery, it has never been a better time to have the look you always wanted. The experienced plastic surgeons at Romanelli Cosmetic Surgery have performed numerous breast augmentation procedures, giving their patients beautiful results while keeping their practice up-to-date with the latest advancements. Here are some helpful questions to consider straight from the experts so you are prepared for your procedure and feel more comfortable about your big decision.
Can I find an experienced, trustworthy plastic surgeon?
Consulting with the right plastic surgeon is the most important part of this journey. Finding an experienced, qualified plastic surgeon in the Long Island area is crucial to getting the results you want. Inquire about board certifications and ask about a surgeon's medical background. It is always a good idea to ask a plastic surgeon how many breast augmentation procedures they have performed and what surgical procedure they will use for you specifically. The cosmetic world is constantly evolving with new advances in surgical techniques and technology, so finding a practice like Romanelli Cosmetic Surgery that stays up-to-date with the latest cosmetic procedures is paramount in having the right experience with your breast augmentation surgery.
Should I have a consultation?
A consultation with a plastic surgeon on your procedure is an absolute must. This is one of the best ways to find out whether you feel comfortable with your surgeon and if you both are on the same page regarding your breast augmentation procedure and eventual final outcome. This is where you will discuss what you want to look like after your procedure and they can give their professional opinion on what they recommend. By the end, you should feel comfortable, trust their opinion, and have a better understanding of what shape, size, and type of implant will work best for you. If you don't feel comfortable and feel that your aesthetic goals are not being met with their recommendations, you should keep interviewing other plastic surgeons. It is your body, so finding a good fit during your initial consultation with the person who will be performing your procedure is vital.
What do you want your new breasts to look like?
One of the first questions asked by patients in the Long Island area is always how big should I go? There are multiple factors to consider when asking this question. With more women today focused on physical fitness, you have to consider your lifestyle. If you are active with exercising or certain workout programs or are a runner, you may want to consider a moderate upgrade to your natural breast size. You also want to consider your body type. You will want to choose an implant that complements your body shape or frame. Implants come in teardrop or round shapes and each will sit differently on your body depending on which one is chosen. When it comes to deciding what size, if you are unsure, it is always advised to discuss the various options with your plastic surgeon. They are the experts when it comes to all aspects of breast augmentation surgery and will know what will look the best on you.
What type of implant should I choose?
After you have found a plastic surgeon in Long Island that you are ready to move forward with, then you can tackle other important questions about your breast augmentation procedure. Another common question is do I choose saline or silicone implants? Again, consulting with experts like the board-certified plastic surgeons at Romanelli Cosmetic Surgery can help determine the answer to this question. Aside from the size, the type of implant is typically the next major question. Silicone implants are still slightly more popular especially for thinner or leaner women to reduce the chance of rippling when compared to saline. Saline implants are filled once inserted so they require a smaller incision than silicone. Consulting with your plastic surgeon is key to making the right choice for you.
Will I get the results I want with implants?
Breast augmentation is the most popular cosmetic surgery for a reason. Breast implants can deliver excellent results to improve the size or volume of a woman's breast. A common factor for women is losing volume with pregnancies or the natural process of aging. Implants can improve the overall look of a woman's breasts, but if there is noticeable sagging or drooping, then a breast lift may be needed at the same time. A qualified plastic surgeon, like the ones at Romanelli Cosmetic Surgery, will help determine if this is a necessary step to improve your overall results. A breast lift can be done simultaneously with breast augmentation to improve the overall shape and location of your natural breasts before implants improve the size!
You might feel like questions are swirling around your head about your decision to get breast implants, but this is an exciting decision. Working closely with an expert, board-certified plastic surgeon like the ones at Romanelli Cosmetic Surgery in Huntington, NY can help answer questions that you still may be considering. If you live in the Long Island area, then we invite you to schedule a consultation with one of our plastic surgeons at Romanelli Cosmetic Surgery. Let them help you get one step closer to loving how you look.