Dermalinfusion in Huntington, NY
If you suffer from dry, oily skin, acne scars, or uneven skin tone, Dermalinfusion can help you correct these conditions and restore healthier, brighter, more evenly-toned skin. This unique treatment simultaneously exfoliates your skin, extracts dirt and toxins, and infuses your skin with condition-specific serums to enhance the health and appearance of your skin. It is gentle, comfortable, and has no downtime – making it perfect for both women and men who are on-the-go.
What is Dermalinfusion?
Dermalinfusion is a patented system that performs three simultaneous actions as the wand is passed over your skin:
Exfoliation
The Dermalinfusion wand contains a recessed diamond tip that removes up to 80% of dead skin cells and toxins from the surface of your skin, which allows healthy, fresh skin cells to emerge.
Extraction
With advanced vortex technology, the Dermalinfusion system extracts toxins, dirt, and oil from your pores – leaving them clean, fresh, and able to return to a normal, healthy size.
Infusion
As your pores are cleansed, the system immediately infuses your skin with customized serums that are designed to treat individual skin conditions.
Because this system infuses as it extracts, the serums reach much deeper into your skin for enhanced effectiveness. It bypasses your skin's natural rejection mechanisms that hinder most at-home cosmetic products, producing stunning results that help your skin look and feel refreshed, rejuvenated, and clear.
Am I a candidate
for Dermalinfusion?
Dermalinfusion is a safe, gentle, and effective treatment that works for almost anyone. You might be a candidate if you have:
Dry skin
Oily skin
Acne scars
Rough skin texture
Uneven skin tone
Age spots
Sun spots
Blemishes
Visible pores
When you arrive at North Shore Cosmetic Surgery, we will perform a comprehensive skin evaluation to determine if Dermalinfusion is the right treatment for you.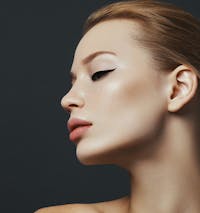 Why choose us?
At North Shore Cosmetic Surgery, we offer a highly customized Dermalinfusion experience. We take the time to truly understand your personal goals, history, and the condition of your skin to craft a skincare treatment plan that will provide the best results.
Depending on your unique skin conditions, we will select the best serums and provide the treatment in a highly professional, concierge-quality manner that keeps you comfortable and ensures you feel your service and treatment were superior.
If you are considering Dermalinfusion, do not hesitate to schedule a consultation to find out if it is right for you!