About PRP
Baldness is a significant concern for a number of patients, whether it's brought on by genetics, age, hormones, health conditions, or from styling practices and/or products. With current advances in research within the hair restoration industry, new procedures are being made to help fight the condition.
Platelet-rich plasma (PRP) is a state-of-the-art nonsurgical treatment for men and women that's showing remarkable results in slowing, stopping, and even reversing baldness. PRP has also shown promising results in individuals with alopecia areata or thinning eyebrows.
Plastic surgeons Drs. James Romanelli, Andrew Peredo, and John Layliev of North Shore Cosmetic Surgery are just a small number of hair restoration surgeons who provide this revolutionary treatment in Huntington, NY. By combining a strong solution of hair growth factors and bioactive proteins, our surgeons can help to strengthen your hair, resulting in thicker, longer, healthy locks.
Ideal Candidates
Any patient experiencing balding is potentially a good candidate for PRP treatments, while patients with early hair loss tend to respond best. PRP is best suited for those with androgenic alopecia, an inherited type of hair loss that mostly presents on the top part of the head. For women, this can appear as a broadening part with normal hair density on the backside of the scalp. Those with areas of "poor quality" hair growth of the scalp with normally reacting hair follicles typically see the greatest success with PRP hair regrowth therapy.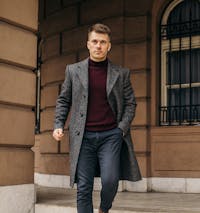 Procedure Technique
A nonsurgical process, the PRP treatment is a brief one-hour in-office visit. The process starts with acquiring a little bit of your blood and putting it in a specialized machine, which spins the blood at high speed to remove the platelets from the rest of the blood elements. After that, a local anesthetic will be applied to your scalp and the platelet-rich plasma is introduced into areas of your head that are bald or thinning. Then microneedling is performed on the scalp to cause micro-trauma and micro-channels to the epidermis, which triggers the PRP and allows it to seep deep into the skin. Our routine for nonsurgical management of baldness consists of an initial therapy and maintenance therapies approximately every nine months to a year.
What to Expect
There is no recovery period necessary after this process, with virtually no limits or constraints. If anything, patients can develop some discoloration, minor swelling and mild discomfort to the treated regions. These symptoms may last up to two days. While outcomes differ for every individual, aesthetic results are commonly noticed approximately 4 – 6 months after the initial session and will continue to improve for as much as a complete year following therapy. Since PRP isn't a permanent solution for reversing hair loss, follow-up sessions are recommended every 12 – 18 months. It's essential to note that PRP doesn't develop new hair follicles in areas where you're already bald. It's utilized to help reverse the miniaturization of hair follicles so they will create fuller, healthier, longer hair fibers.
PRP Hair Therapy Reviews
Anonymous
Very comfortable relaxed atmosphere. Clean and well decorated. Everyone was genuinely nice.
Anonymous
Perfect experience...absolutely perfect!
Anonymous
I felt the staff & dr. Romanelli made me feel very comfortable. They were very personalable & answered any questions I had.
Anonymous
Dr. Romanelli and his staff were amazing. He made me feel so comfortable with my decision. He was extremely compassionate and caring. Made me feel secure and tr...
Stimulate
New Growth
PRP treatment is a medically and clinically backed option for those struggling to find hair loss solutions. At North Shore Cosmetic Surgery, we strive to offer proven solutions to efficiently address hair loss. To learn more about PRP therapy, we invite you to contact our Huntington, NY facility now.